SMARTROLLER Package | Foam Roller Therapy
Nov 21, 2019
Products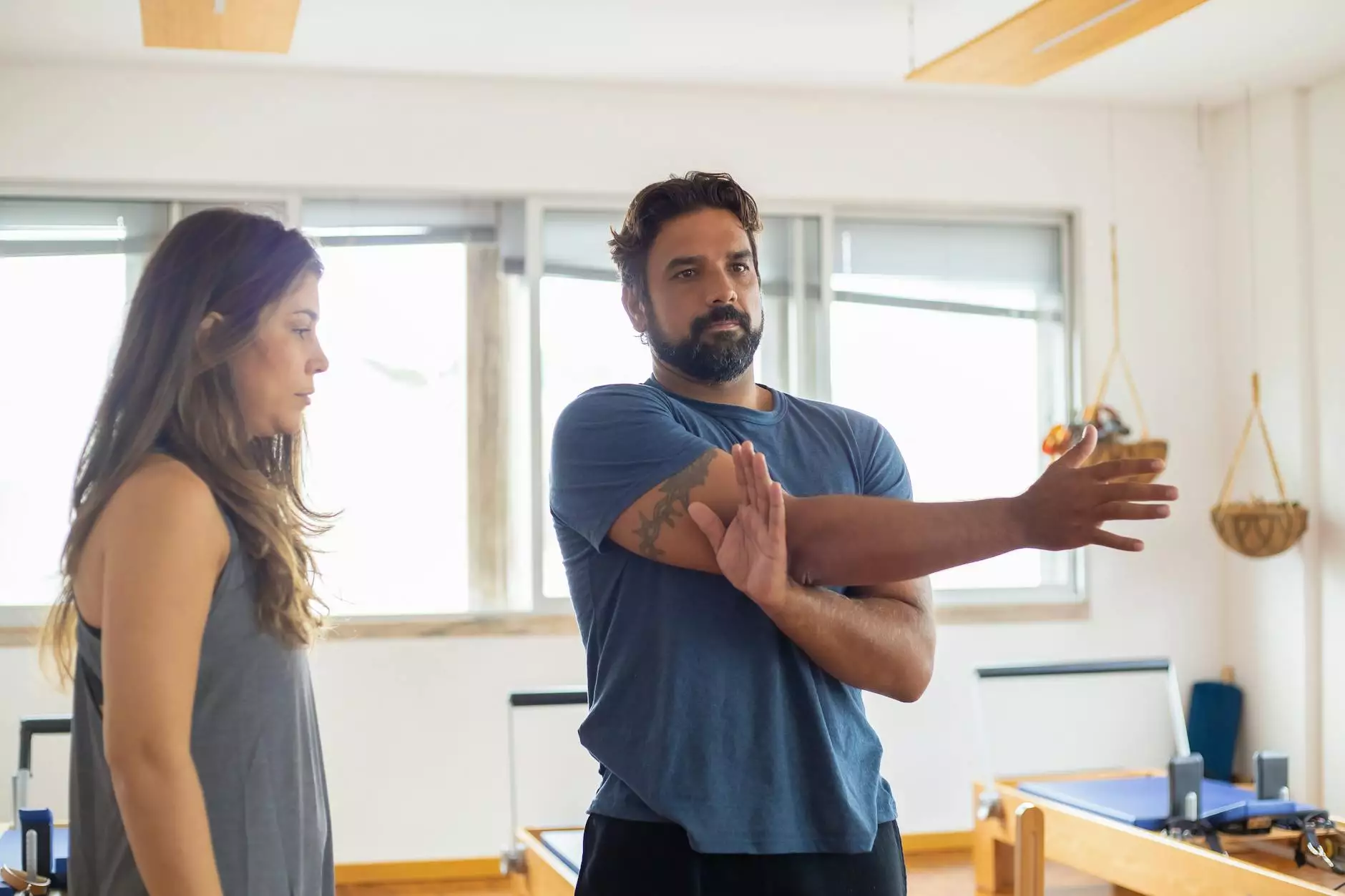 Introduction to SMARTROLLER Package
Welcome to Phoenix Medical Services, where we offer a top-notch SMARTROLLER Package specifically designed for those seeking effective foam roller therapy. Our package aims to provide you with comprehensive and detailed care, helping you address various muscle-related issues, including pain, tightness, and limited mobility.
Why Choose our SMARTROLLER Package?
When it comes to foam roller therapy, our SMARTROLLER Package sets us apart from the competition. Here's why:
1. Expertise
At Phoenix Medical Services, we have a team of highly skilled professionals who specialize in foam roller therapy. Our therapists are certified and experienced, ensuring that you receive the highest quality care for your specific needs. With their expertise, you can trust us to provide the right techniques and guidance during your therapy sessions.
2. Individualized Treatment Plans
We believe in the importance of personalized care. That's why our SMARTROLLER Package includes an initial assessment where we evaluate your current condition, understand your goals, and tailor a treatment plan accordingly. By customizing our approach, we ensure that you receive targeted therapy that caters to your unique requirements.
3. Comprehensive Foam Roller Techniques
Our SMARTROLLER Package covers a wide range of foam roller techniques that target different muscle groups. Whether you're looking to relieve tension in your back, shoulders, legs, or any other area, we have the knowledge and skills to address your specific concerns. Our comprehensive approach guarantees that you receive a thorough therapy session from start to finish.
4. Pain Relief and Muscle Recovery
One of the main benefits of our SMARTROLLER Package is its ability to provide effective pain relief and aid in muscle recovery. Foam roller therapy helps release muscular tension, reduce inflammation, and increase blood flow to the affected area, promoting faster healing and recovery. If you're struggling with pain or muscle soreness, our package can offer the relief you need.
5. Improved Flexibility and Range of Motion
Enhancing flexibility and improving range of motion are crucial for maintaining overall physical health. Our SMARTROLLER Package incorporates specific techniques to target stiffness and limited mobility, helping you regain flexibility in your muscles and joints. By consistently practicing foam roller therapy as part of our package, you'll experience a noticeable improvement in your flexibility over time.
What to Expect from our SMARTROLLER Package
Our SMARTROLLER Package is designed to provide you with a comprehensive and detailed foam roller therapy experience. Here's what you can expect:
1. Initial Assessment
Upon starting our SMARTROLLER Package, you'll undergo an initial assessment conducted by our experienced therapists. This assessment will involve evaluating your current physical condition, discussing your concerns and goals, and establishing a baseline for tracking your progress throughout the therapy sessions.
2. Tailored Treatment Plan
Based on the initial assessment, we'll create a customized treatment plan that specifically targets your problem areas and addresses your unique needs. This plan will outline the foam roller techniques, frequency of sessions, and other supplementary exercises or stretches to enhance your therapy experience. The tailored approach ensures that you receive optimal results.
3. Therapy Sessions
The core of our SMARTROLLER Package includes therapy sessions where you'll receive hands-on guidance and instruction from our therapists. These sessions will involve using foam rollers to apply controlled pressure on targeted muscle areas, releasing tension, and promoting relaxation. Our therapists will guide you through each technique, ensuring proper form and technique execution.
4. Progressive Approach
Our SMARTROLLER Package follows a progressive approach, gradually increasing the intensity of therapy as your body adapts and gains strength. This progressive nature ensures that your muscles continue to respond and improve over time, providing long-lasting benefits. Our therapists will monitor your progress and make necessary adjustments to ensure you're always challenged and progressing towards your goals.
5. Education and Self-Care Techniques
As part of our SMARTROLLER Package, we believe in empowering our clients with knowledge and self-care techniques. Our therapists will educate you on proper foam rolling techniques, provide guidance on supplemental exercises or stretches that can enhance your progress, and equip you with the information necessary to continue your self-care routine at home.
Conclusion
Phoenix Medical Services is your go-to destination for advanced foam roller therapy. With our SMARTROLLER Package, you'll receive comprehensive and detailed care that can help alleviate pain, promote muscle recovery, and improve flexibility. Don't settle for subpar therapy; choose our SMARTROLLER Package for a personalized and effective experience. Contact us today to book your session!