Disinfectants and Antiseptics
Jul 25, 2021
Products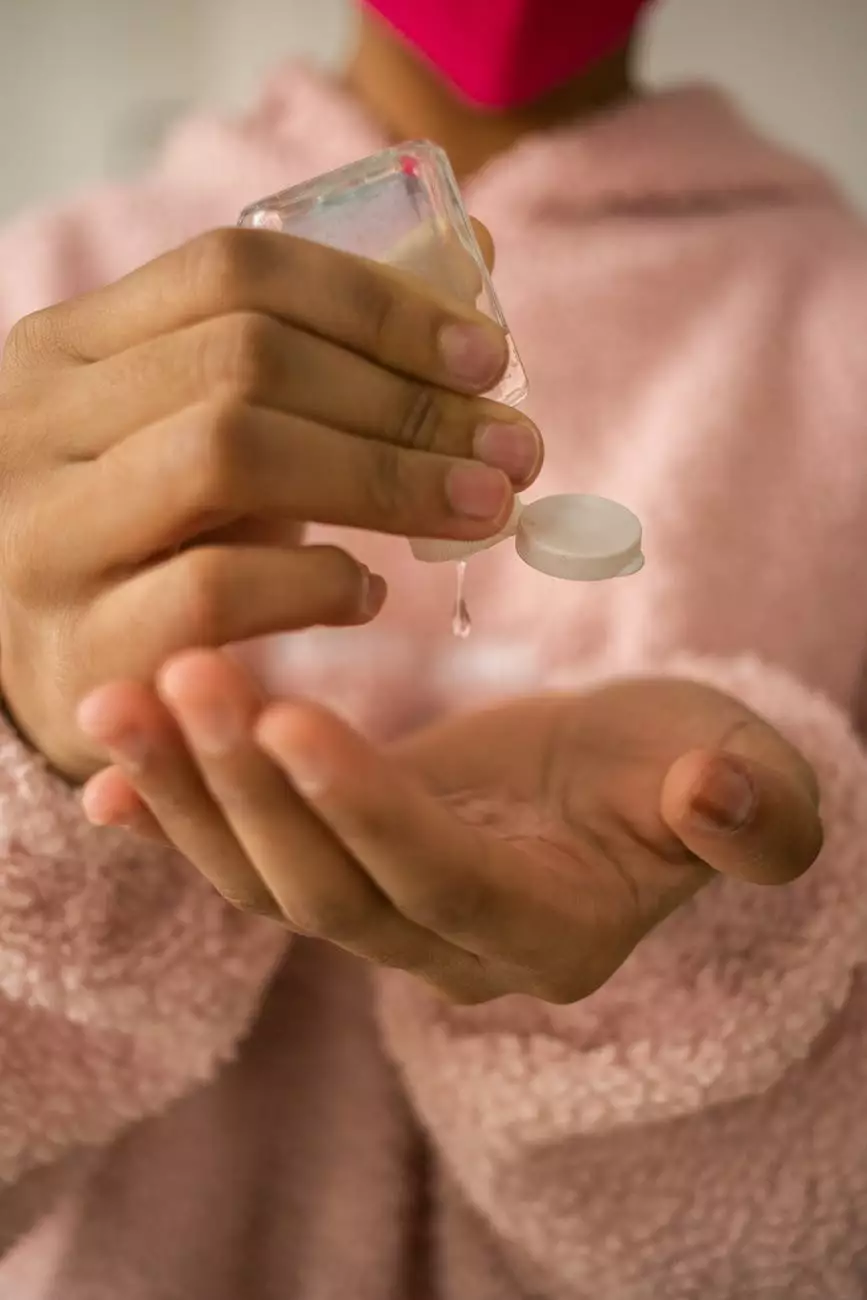 Introduction
Welcome to Phoenix Medical Services, your trusted source for top-notch disinfectants and antiseptics. In this section, we will explore the importance of maintaining a clean and pathogen-free environment, and how our range of products can help you achieve that.
Why Choose Our Disinfectants and Antiseptics?
When it comes to ensuring the safety and well-being of your staff and patients, there is no room for compromise. At Phoenix Medical Services, we understand the importance of using high-quality disinfectants and antiseptics to eliminate harmful pathogens.
Our team of experts has carefully curated a comprehensive selection of products that are specifically designed to meet the highest industry standards. With our disinfectants and antiseptics, you can have peace of mind knowing that you are using products that are both effective and safe.
The Importance of Disinfection
Proper disinfection is crucial in any healthcare setting, as it plays a vital role in preventing the spread of infections. Our disinfectants are formulated to target a broad spectrum of microorganisms, including bacteria, viruses, and fungi.
By regularly disinfecting medical equipment, surfaces, and instruments, you can minimize the risk of healthcare-associated infections and create a safe environment for everyone. Our disinfectants are easy to use, highly effective, and comply with all necessary regulatory standards.
Antiseptics for Personal Hygiene
In addition to disinfectants for healthcare settings, we also offer a wide range of antiseptics that are designed for personal hygiene. These products are ideal for hand sanitization and wound care, ensuring optimal cleanliness and preventing the spread of harmful microorganisms.
Our antiseptics are gentle on the skin, yet powerful enough to eliminate bacteria and viruses effectively. Whether you are a healthcare professional or an individual looking for reliable antiseptics, we have the perfect solution for you.
Comprehensive Product Range
At Phoenix Medical Services, we pride ourselves on our extensive product range. We offer a variety of disinfectants and antiseptics, including:
Surface Disinfectants: Our surface disinfectants are specially formulated to provide effective cleaning and disinfection for a wide range of surfaces, including countertops, medical equipment, and patient rooms. They are designed to kill pathogens while being safe for everyday use.
Hand Sanitizers: Our hand sanitizers are an essential tool for maintaining proper hand hygiene. They are available in various formulations, including gels, foams, and sprays, to suit your preferences. Our hand sanitizers effectively kill germs without drying out the skin.
Instrument Disinfectants: Our instrument disinfectants are specifically designed to ensure the safe and effective cleaning of medical instruments. They are formulated to remove organic matter and kill bacteria, viruses, and fungi, providing reliable sterilization for critical tools.
Wound Antiseptics: Our wound antiseptics are essential for preventing infections and promoting faster healing. They are gentle on the skin and help protect against a wide range of bacteria and other harmful microorganisms.
Conclusion
When it comes to disinfectants and antiseptics, Phoenix Medical Services is committed to providing you with the highest quality products available. Our comprehensive range and dedication to safety make us the preferred choice for healthcare professionals and individuals alike.
By choosing our disinfectants and antiseptics, you are taking a proactive step towards creating a clean and pathogen-free environment. Trust Phoenix Medical Services for all your disinfection needs.