Chad Therapeutics - Empowering Better Health
Sep 16, 2020
Products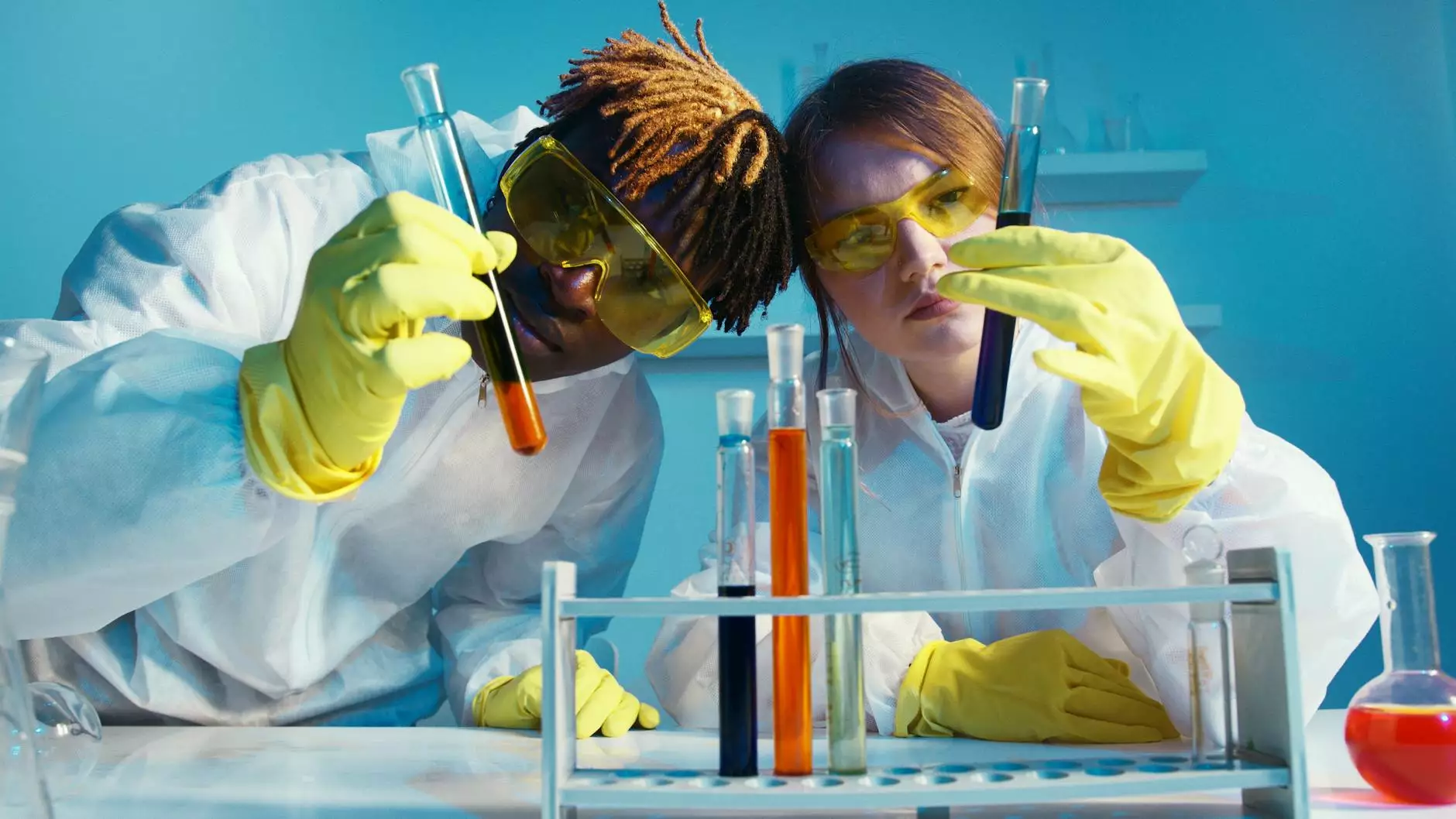 Welcome to Chad Therapeutics, a division of Phoenix Medical Services, where we are dedicated to empowering individuals to achieve better health through innovative therapeutic solutions. With our comprehensive range of high-quality products, we aim to address a wide range of medical conditions and improve the quality of life for our customers.
Our Commitment to Quality and Innovation
At Chad Therapeutics, we understand the importance of providing the highest standard of care to patients. We partner with leading medical professionals, researchers, and technology experts to develop cutting-edge therapeutic solutions that deliver optimal results.
Our commitment to quality drives us to adhere to stringent manufacturing processes and standards. Each product undergoes rigorous testing to ensure its safety, effectiveness, and compliance with industry regulations. By investing in research and development, we continually strive to push boundaries and revolutionize the field of medical therapeutics.
Comprehensive Range of Therapeutic Products
We take pride in offering a comprehensive selection of therapeutic products to meet the diverse needs of our customers. Our range includes:
Respiratory Solutions: Explore our advanced respiratory devices and accessories designed to support individuals with respiratory conditions such as asthma, COPD, and sleep apnea. Our state-of-the-art technologies ensure effective and targeted treatment options.
Pain Management: Discover our innovative pain management solutions that provide relief from chronic pain, post-operative discomfort, and musculoskeletal conditions. From electrical stimulation devices to heat therapy products, we have the tools to help you manage pain effectively.
Wound Care: Our range of wound care products encompasses everything from dressings and bandages to specialized wound healing devices. We strive to offer solutions that promote optimal healing and prevent complications.
Physical Rehabilitation: With our selection of exercise equipment, mobility aids, and assistive devices, we aim to support individuals in their physical rehabilitation journey. Whether recovering from an injury or managing a chronic condition, our products can assist you in improving mobility, strength, and overall well-being.
Empowering Patients Through Education and Support
We believe that empowering patients with knowledge and support is essential to their overall well-being. As part of our commitment to providing comprehensive care, we offer educational resources and guidance to help individuals make informed decisions about their health.
Our dedicated team of healthcare professionals is always ready to provide personalized assistance and address any queries or concerns you may have. We understand that each person's journey is unique, and we are here to support you every step of the way.
Why Choose Chad Therapeutics and Phoenix Medical Services?
When it comes to your health, choosing the right therapeutic solutions is crucial. Here's why Chad Therapeutics and Phoenix Medical Services stand out:
Experience and Expertise: With years of experience in the medical industry, we bring extensive expertise to the table. Our team comprises professionals who are passionate about improving lives through therapeutic solutions.
Uncompromising Quality: We never compromise on quality. Our products undergo rigorous testing and meet the highest standards to ensure safety, efficacy, and durability.
Cutting-Edge Innovations: We stay at the forefront of medical advancements, consistently seeking innovative solutions to address evolving healthcare needs.
Tailored Approaches: We understand that every individual's needs are unique. We offer personalized solutions and guidance to ensure you find the right therapeutic products for your specific requirements.
Commitment to Customer Satisfaction: Your satisfaction is our priority. We strive to provide exceptional customer service, prompt assistance, and reliable after-sales support.
Contact Us Today
Experience the difference that Chad Therapeutics and Phoenix Medical Services can make in your life. Browse our extensive range of therapeutic products on our website or reach out to our knowledgeable team for guidance and support. Let us be your partners in achieving better health and well-being!