Walking Aids and Accessories
Sep 11, 2019
Products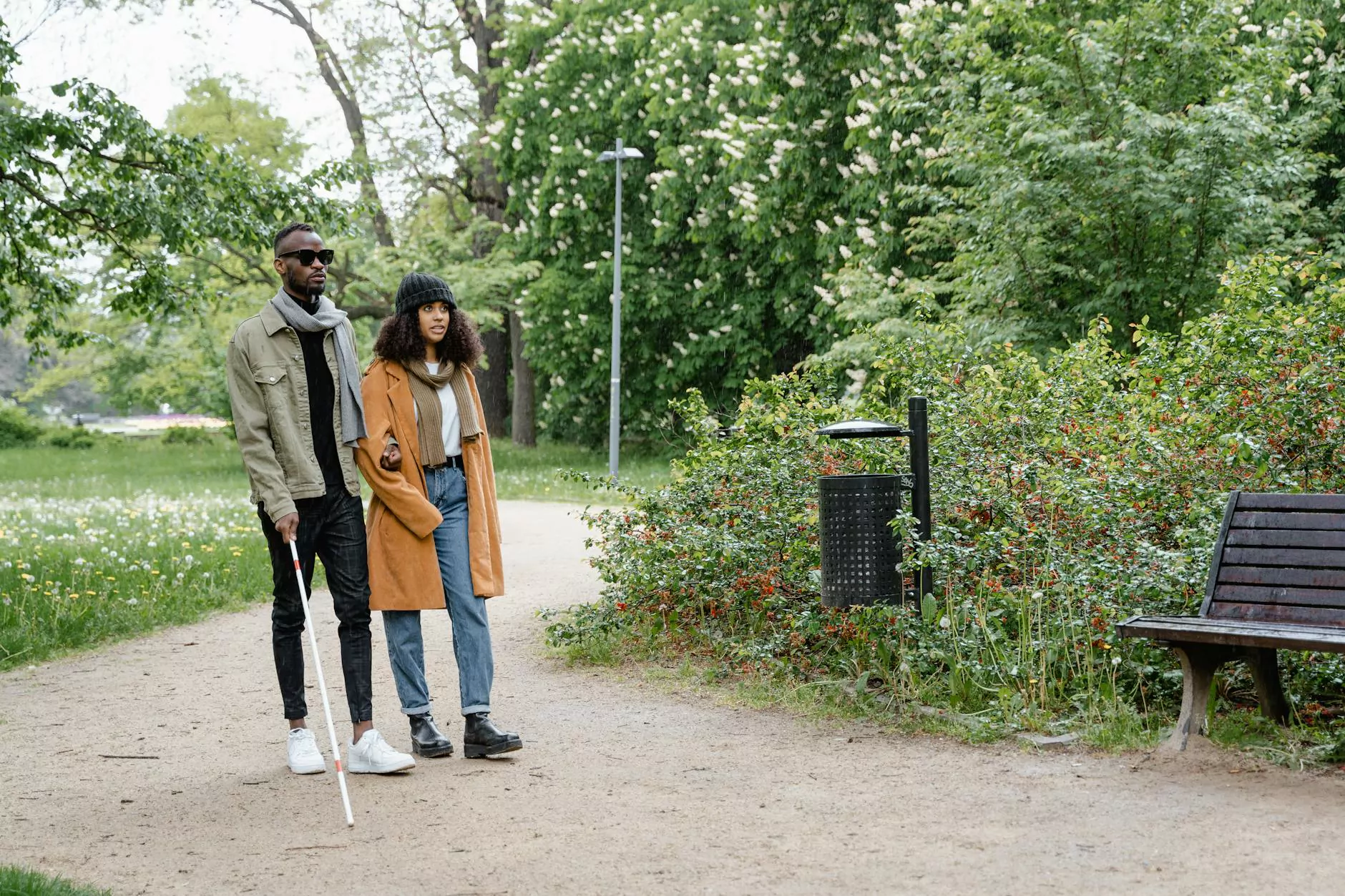 Enhance Your Mobility with Top-Quality Walking Aids
At Phoenix Medical Services, we understand the importance of maintaining independence and mobility, especially when it comes to individuals with limited mobility. Our selection of walking aids and accessories is carefully curated to provide you with the best options to improve your quality of life.
Choosing the Right Walking Aid
When it comes to selecting a walking aid, it's essential to find the one that suits your specific needs. We offer a wide range of walking aids to cater to individuals with various mobility requirements:
Canes: Canes are a popular choice for those who need minimal support while walking. Our collection includes adjustable canes, quad canes, and folding canes for easy storage and transportation.
Crutches: Crutches provide stability and support for individuals with injuries or conditions affecting their lower limbs. We offer crutches with adjustable height options and comfortable grips.
Walkers: If you require more support and stability while walking, our selection of walkers is designed to meet your needs. From standard walkers to rollators, we have options suited for both indoor and outdoor use.
Rollators: Rollators combine the features of a walker and a wheelchair, providing users with a convenient way to move around with ease. Our rollators are equipped with padded seats, storage compartments, and hand brakes for added safety.
Knee Scooters: Knee scooters are an excellent alternative to crutches for individuals recovering from foot or ankle injuries. Our knee scooters are equipped with adjustable height platforms and sturdy wheels for easy maneuverability.
The Importance of Walking Accessories
In addition to walking aids, we also offer a variety of walking accessories to enhance your comfort and convenience:
Walking Cane Accessories: Explore our range of cane accessories, including cane tips, wrist straps, and cane holders, to personalize and optimize your walking experience.
Walker and Rollator Accessories: We provide a wide selection of accessories such as baskets, trays, and cup holders, to make your walker or rollator more functional and versatile.
Crutch Accessories: Browse our range of crutch accessories, including pads, grip covers, and storage pouches, to improve your crutch experience and reduce discomfort.
Knee Scooter Accessories: Discover knee scooter accessories such as baskets, bags, and knee pads, designed to enhance the usability and convenience of your knee scooter.
Find the Perfect Walking Aid for Your Needs
At Phoenix Medical Services, we pride ourselves on offering top-quality walking aids and accessories to individuals seeking improved mobility. Our team of experts is committed to assisting you in finding the perfect solution for your unique requirements.
Why Choose Phoenix Medical Services?
When you choose Phoenix Medical Services as your trusted provider of walking aids and accessories, you can expect:
Exceptional Quality: All our products are sourced from reputable manufacturers and undergo rigorous quality checks to ensure durability and reliability.
Extensive Selection: We offer a comprehensive range of walking aids and accessories to cater to various mobility needs, allowing you to find the perfect fit.
Expert Guidance: Our knowledgeable team is here to answer all your questions, provide guidance, and ensure you make an informed decision based on your specific requirements.
Convenience: With our user-friendly online platform, you can easily browse through our products, compare features, and make hassle-free purchases from the comfort of your own home.
Fast Shipping: We strive to ensure prompt delivery of your walking aid or accessory, so you can start improving your mobility as soon as possible.
Customer Satisfaction: Your satisfaction is our top priority. We are dedicated to providing excellent customer service and support throughout your shopping experience.
Improve Your Mobility Today
Don't let limited mobility hinder your independence and quality of life. Explore our extensive collection of walking aids and accessories at Phoenix Medical Services and find the perfect solution that suits your needs. Regain your freedom and enhance your mobility today!