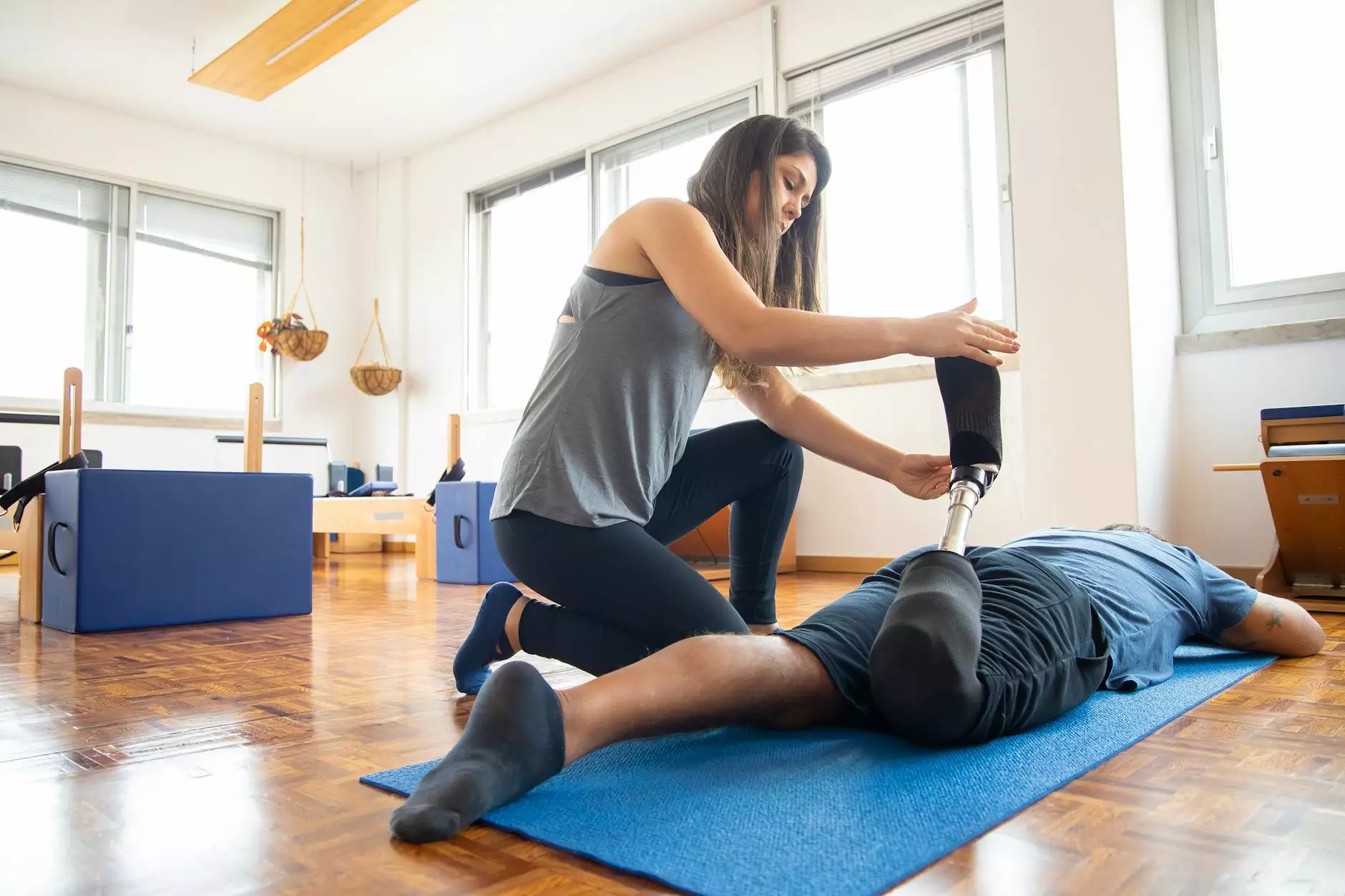 Introduction
Welcome to Phoenix Medical Services, your go-to provider of high-quality health and fitness products. In this page, we present the versatile and highly beneficial AXIS Foam Rollers that can revolutionize your workout routine and aid in effective muscle recovery. Read on to discover the numerous advantages and applications of AXIS Foam Rollers!
What are Axis Foam Rollers?
Axis Foam Rollers are exceptional fitness products designed to enhance your exercise regimen and assist in muscle recovery. These foam rollers are made from premium materials and feature a distinctive design that ensures optimal support and comfort during use.
The Benefits of AXIS Foam Rollers
Using AXIS Foam Rollers can offer several advantages for individuals of all fitness levels. Let's explore some of their key benefits:
1. Enhanced Muscle Recovery
The unique design of AXIS Foam Rollers allows for targeted massage and myofascial release, helping to release muscle tension and reduce soreness after intense workouts. By effectively massaging muscle groups, these foam rollers facilitate faster muscle recovery, ensuring you feel refreshed and ready for your next exercise session.
2. Improved Flexibility and Range of Motion
Regular use of AXIS Foam Rollers can significantly improve flexibility and increase your range of motion. By targeting specific areas and applying gentle pressure, foam rolling can help loosen tight muscles, tendons, and fascia. This increased flexibility aids in injury prevention and enhances overall athletic performance.
3. Injury Prevention
By maintaining optimal muscle length and flexibility, AXIS Foam Rollers can reduce the risk of injuries during physical activities. Incorporating foam rolling into your warm-up routine can help prepare your muscles and joints for exercise, minimizing the chances of strains, sprains, or other workout-related injuries.
4. Versatility and Ease of Use
AXIS Foam Rollers are incredibly versatile, catering to a wide range of fitness needs. Whether you're a professional athlete, a fitness enthusiast, or simply looking to relieve tension and stress, these foam rollers can be easily incorporated into various exercises and routines. Their user-friendly design ensures hassle-free usage.
The Applications of AXIS Foam Rollers
The possibilities with AXIS Foam Rollers are endless! Here are some popular applications:
1. Strength Training
When integrated into strength training exercises, foam rollers add an extra challenge to your workouts. Engaging core muscles for stability while performing various movements can enhance overall muscle activation and increase the effectiveness of your training sessions.
2. Yoga and Pilates
AXIS Foam Rollers are excellent tools for yoga and Pilates enthusiasts. They can be used to support and stabilize the body during certain poses or to intensify a stretch. Incorporating foam rolling into your practice can deepen your mind-body connection and contribute to better body alignment.
3. Rehabilitation and Physical Therapy
These foam rollers are widely used in rehabilitation and physical therapy settings. They aid in post-injury recovery, allowing for targeted massage to promote healing and increase blood flow to injured areas.
4. Self-Massage and Relaxation
After a long day, AXIS Foam Rollers can serve as a valuable tool for self-massage and relaxation. By gently rolling over your muscles, you can release tension and unwind, promoting a sense of calm and well-being.
Choose AXIS Foam Rollers from Phoenix Medical Services
At Phoenix Medical Services, we pride ourselves on delivering top-notch health and fitness products to our customers. Our AXIS Foam Rollers are no exception!
Incorporating AXIS Foam Rollers into your daily routine can revolutionize your workout experience and optimize muscle recovery. Don't settle for anything less than the best - choose the high-quality AXIS Foam Rollers provided by Phoenix Medical Services!