OPTP Contour Leg Pillow | Women's Health
Dec 17, 2017
Products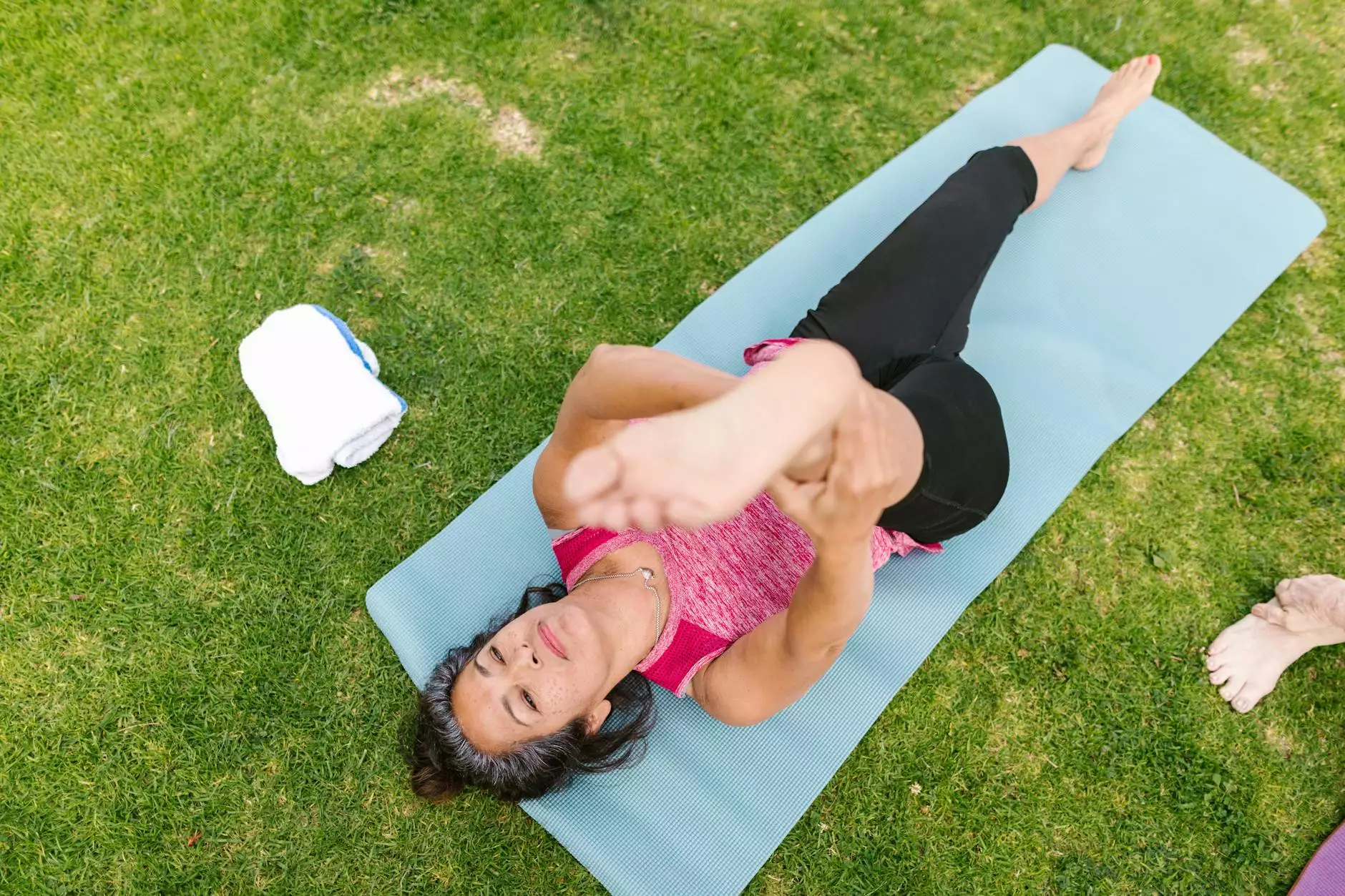 Introduction
Welcome to Phoenix Medical Services, your trusted source for high-quality healthcare products. In this article, we will be discussing the OPTP Contour Leg Pillow, designed specifically for women's health. Discover how this exceptional pillow can help alleviate pain and improve your overall well-being.
The Importance of Quality Sleep
A good night's sleep is crucial for maintaining optimal health and well-being. Unfortunately, many women experience discomfort and pain in their legs during sleep, which can disrupt the quality of their rest. The OPTP Contour Leg Pillow is here to provide a solution.
Designed for Women's Health
When it comes to addressing specific healthcare needs, customization is key. The OPTP Contour Leg Pillow has been carefully designed with women in mind. Its unique shape and contour offer targeted support, helping to relieve pressure on the legs, hips, and lower back.
Superior Comfort and Support
The OPTP Contour Leg Pillow is crafted with the highest quality materials, ensuring both softness and durability. The orthopedic memory foam molds to the shape of your legs, providing superior comfort and support throughout the night. Wake up feeling refreshed and rejuvenated!
Benefits of the OPTP Contour Leg Pillow
Using the OPTP Contour Leg Pillow offers a wide range of benefits for women's health:
1. Alleviates Leg Pain
Whether you suffer from restless legs, muscle cramps, or general leg discomfort, the contour leg pillow can provide relief. It helps to align your spine, reducing strain on your legs and promoting better blood circulation.
2. Improves Spinal Alignment
Proper spinal alignment is essential for maintaining good posture and preventing back pain. The OPTP Contour Leg Pillow helps keep your spine correctly aligned while you sleep, reducing the risk of chronic pain and discomfort.
3. Promotes Better Blood Circulation
By elevating your legs slightly with the contour leg pillow, you can enhance blood circulation throughout your body. Improved circulation can help reduce swelling, prevent varicose veins, and promote overall cardiovascular health.
4. Supports Post-Surgery Recovery
For women recovering from leg or hip surgeries, the OPTP Contour Leg Pillow can be a game-changer. Its ergonomic design provides gentle support to the affected areas, facilitating the healing process and minimizing discomfort.
How to Use the OPTP Contour Leg Pillow
Using the OPTP Contour Leg Pillow is easy and effortless:
1. Choose the Right Position
Place the pillow between your legs, with the contoured side facing up. Make sure it is positioned comfortably along the length of your legs, from the knees to the ankles.
2. Adjust for Comfort
You can adjust the position and angle of the pillow to find the most comfortable fit for your body. Experiment with different levels of elevation until you find the perfect support that suits your needs.
3. Enjoy a Restful Sleep
Once you have found the ideal position, simply relax and enjoy a restful night's sleep. The OPTP Contour Leg Pillow will keep your legs and spine aligned, allowing you to wake up refreshed and ready to take on the day.
Get Your OPTP Contour Leg Pillow Today
Invest in your well-being and experience the difference with the OPTP Contour Leg Pillow. Visit our online store at Phoenix Medical Services to browse our extensive selection of healthcare products. We offer fast and reliable shipping, ensuring your utmost satisfaction.
Conclusion
Don't let leg pain and discomfort affect the quality of your sleep any longer. The OPTP Contour Leg Pillow is the perfect solution for women seeking relief and enhanced comfort. Take control of your well-being and improve your sleep experience with this exceptional pillow. Order yours today from Phoenix Medical Services!