Fitness Ball Base | Fitness Accessories
Aug 2, 2022
Products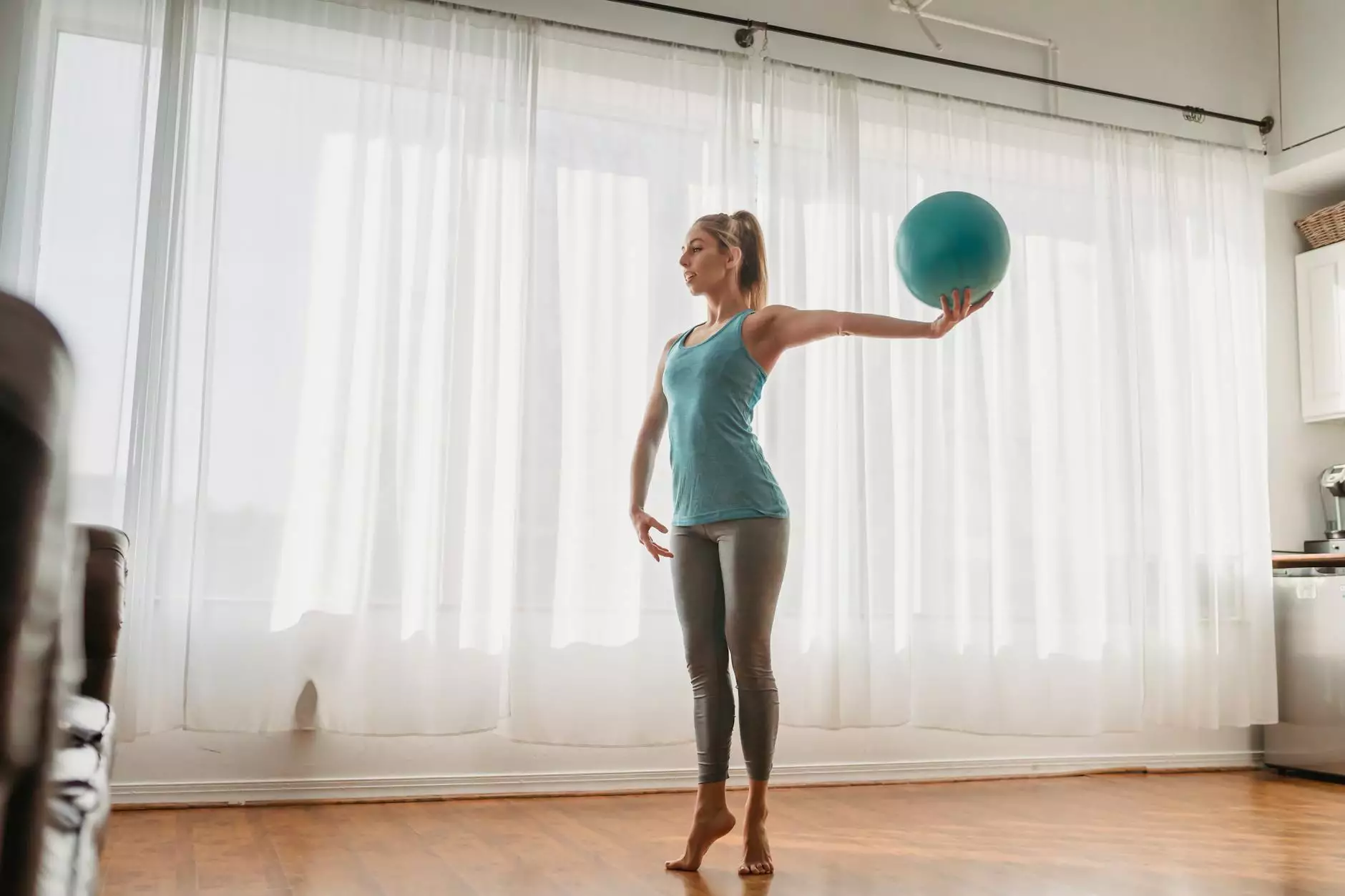 Introduction
Welcome to Phoenix Medical Services, your trusted source for premium fitness accessories. In this page, we will introduce you to our top-of-the-line Fitness Ball Base, a must-have addition to your workout routine. Our Fitness Ball Base is designed to provide stability and versatility during your exercises, allowing you to maximize your fitness potential. Read on to learn more about the key benefits and features of our revolutionary product!
Enhance Your Workout
When it comes to maintaining a healthy lifestyle, finding effective and efficient ways to exercise is key. Our Fitness Ball Base is the perfect tool to elevate your fitness routine. Whether you are new to exercise or a seasoned athlete, our Fitness Ball Base will help you achieve your fitness goals.
The Benefits
Our Fitness Ball Base offers a multitude of benefits that are essential for anyone looking to take their fitness journey to the next level:
Stability: The Fitness Ball Base is specifically designed to provide stability and balance during your workout. This ensures that you can focus on performing your exercises correctly and safely.
Versatility: With our Fitness Ball Base, you can use your fitness ball in various ways, allowing for a wider range of exercises. From core strengthening to balance training, the possibilities are endless.
Durability: We understand the importance of investing in durable fitness accessories. Our Fitness Ball Base is made from high-quality materials, ensuring long-lasting performance so that you can trust in its reliability.
Portability: The compact and lightweight design of our Fitness Ball Base allows for easy transportation. You can take it with you wherever you go, ensuring that you never miss a workout.
A Perfect Fit
Our Fitness Ball Base is designed to fit most standard-sized fitness balls. The adjustable straps provide a secure and snug fit, preventing any unwanted movements during your exercises. It offers enhanced stability and balance, allowing you to fully concentrate on your workout without any distractions.
How to Use
Using our Fitness Ball Base is simple and straightforward. Begin by placing your fitness ball into the base and securing it tightly with the adjustable straps. Once secured, you can begin incorporating it into your workout routine. From planks to squats, the Fitness Ball Base will increase the effectiveness of your exercises.
Why Choose Phoenix Medical Services?
At Phoenix Medical Services, we take pride in providing high-quality and innovative fitness accessories to our customers. Here's why you should choose us:
Quality Assurance
We understand the importance of quality when it comes to fitness accessories. Our Fitness Ball Base is subjected to rigorous quality control measures to ensure that you receive a product that is built to last. We stand behind the durability and performance of our products.
Exceptional Customer Service
Our dedicated customer service team is here to assist you every step of the way. We are committed to providing prompt and knowledgeable support, ensuring that your experience with us is nothing short of excellent.
Wide Selection of Fitness Accessories
Phoenix Medical Services offers a wide range of fitness accessories to suit various exercise routines and preferences. From resistance bands to weighted balls, we have everything you need to create a comprehensive and effective fitness regimen.
Conclusion
Invest in your fitness journey today and explore the benefits of our Fitness Ball Base. With its stability, versatility, durability, and portability, it is the perfect addition to your workout routine. Trust Phoenix Medical Services to provide you with top-quality fitness accessories that will help you reach your fitness goals faster. Browse our selection now and take the first step towards a healthier and stronger you!