Insurance Process at Phoenix Medical Services
Jan 19, 2021
Products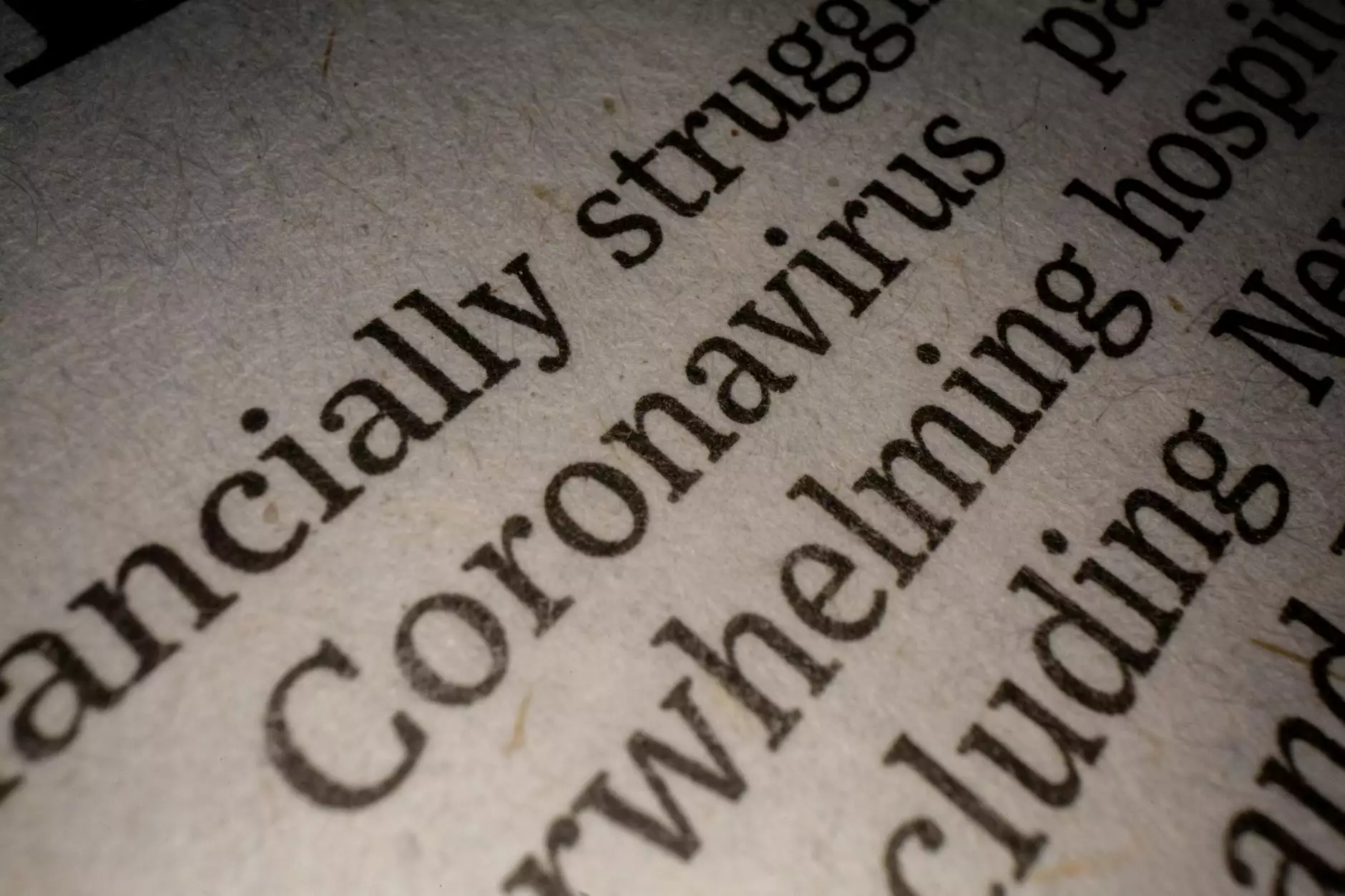 Understanding Insurance Coverage
When it comes to your healthcare needs, Phoenix Medical Services understands the importance of insurance coverage. We strive to provide our patients with the best care possible, and part of that commitment includes guiding you through the insurance process.
Types of Insurance Plans
At Phoenix Medical Services, we accept a wide range of insurance plans to accommodate our patients' diverse needs. Whether you have private insurance, employer-provided insurance, or government-funded insurance such as Medicaid or Medicare, we work with you to make sure you can access the necessary medical services and treatments.
Verifying Insurance Coverage
Before scheduling an appointment or undergoing a procedure, our team will verify your insurance coverage to ensure you understand what services are covered and any potential out-of-pocket expenses. We take the time to explain your insurance benefits, including deductibles, copayments, and any restrictions or limitations that may apply.
Filing Insurance Claims
At Phoenix Medical Services, we strive to make the insurance claims process as seamless as possible. Our experienced team is here to assist you throughout the entire process, ensuring timely submission and accurate documentation. Here's a step-by-step guide to help you navigate through:
Step 1: Gathering Required Information
Before filing a claim, it's essential to gather all the necessary information. This includes your insurance card, policy number, provider information, and any relevant medical records or invoices. Having these documents ready will expedite the claims process.
Step 2: Completing the Claims Form
Once you have the required information, our team will assist you in completing the necessary claims form accurately. It's crucial to provide detailed information about the services rendered, including diagnosis codes, treatment codes, and any other relevant details.
Step 3: Submitting the Claim
After completing the claims form, we will submit it to your insurance provider electronically or through the mail, depending on their preferred method. Our team takes utmost care to ensure all necessary documents, including supporting medical records and itemized bills, are included to maximize your chances of a successful claim.
Understanding Reimbursement Procedures
Once your insurance claim is approved, the reimbursement process begins. Phoenix Medical Services is committed to transparency and making sure you understand the reimbursement procedures:
Explanation of Benefits (EOB)
After your claim is processed, your insurance provider will send you an Explanation of Benefits (EOB) statement. This statement outlines the services billed, the amount covered by insurance, and any patient responsibility, such as deductibles or copayments. Reviewing your EOB is crucial to ensure accuracy.
Insurance Payments
Once the claim is approved, your insurance provider will issue payment directly to Phoenix Medical Services for the covered services. Any patient responsibility, as outlined in the EOB, is typically billed separately to you by our billing department. We offer various payment options and can assist you with setting up payment plans if needed.
Appealing Denied Claims
If your claim is denied, our dedicated team will work with you to understand the reason for denial and guide you through the appeals process if necessary. We will gather any additional documentation or information required to support your case and advocate for your rights as our valued patient.
Contact Us for Further Assistance
If you have any questions or need assistance with the insurance process, our knowledgeable staff at Phoenix Medical Services is here to help. Contact us today to speak with our insurance experts and ensure a smooth experience from start to finish.