RumbleRoller Firm | Foam Roller Therapy
Aug 21, 2018
Products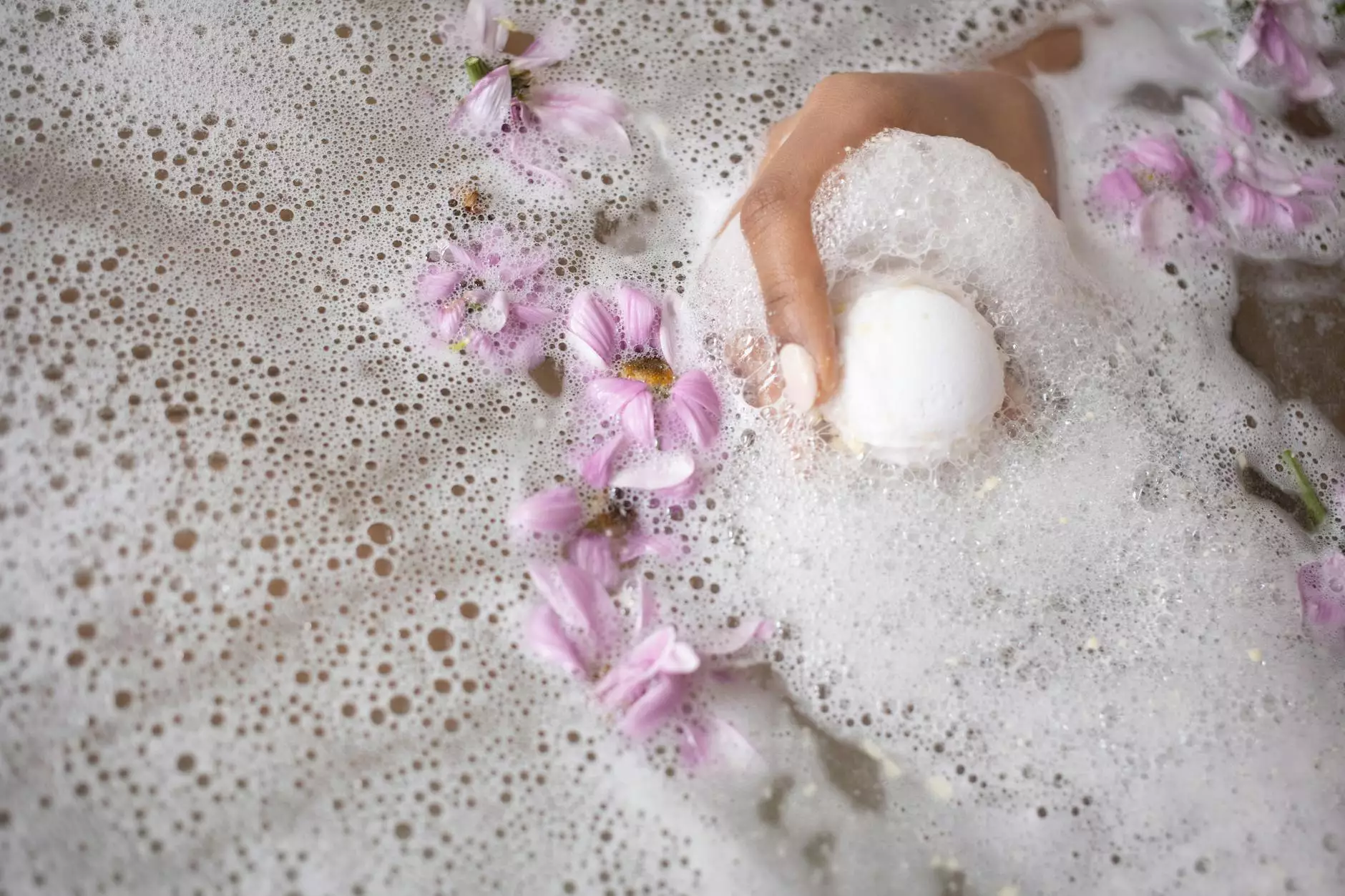 Introduction
Welcome to Phoenix Medical Services, your trusted source for all things related to foam roller therapy. In this article, we will explore the benefits of using the RumbleRoller Firm, a revolutionary tool designed to provide deep tissue massage for improved muscle recovery and performance. Whether you are an athlete, fitness enthusiast, or simply seeking relief from muscle tightness and discomfort, the RumbleRoller Firm is an essential addition to your self-care routine.
The Science Behind Foam Roller Therapy
Foam roller therapy, also known as self-myofascial release, is a technique that involves applying pressure to specific areas of the body to alleviate muscle tightness and trigger point knots. The RumbleRoller Firm utilizes innovative design features to target these areas effectively, promoting blood flow, reducing muscle soreness, and enhancing flexibility.
Benefits of RumbleRoller Firm
Deep Tissue Massage: The RumbleRoller Firm's unique surface with specially designed knobs penetrates deeply into the muscle tissue, effectively targeting trigger points and knots. This results in a more thorough and effective massage experience compared to traditional foam rollers.
Improved Muscle Recovery: By increasing blood circulation and breaking up adhesions within the muscles, the RumbleRoller Firm helps to speed up the recovery process, reducing post-workout muscle soreness and stiffness.
Enhanced Performance: Regular use of the RumbleRoller Firm can improve muscle flexibility and range of motion, leading to enhanced athletic performance. Whether you are a professional athlete or a weekend warrior, incorporating foam roller therapy into your routine can help optimize your physical abilities.
Injury Prevention: Foam roller therapy can assist in preventing injuries by loosening tight muscles and addressing imbalances in the musculoskeletal system. By maintaining optimal muscle health and mobility, you can minimize the risk of strain or injury during physical activity.
How to Use the RumbleRoller Firm
Using the RumbleRoller Firm is simple and convenient. Here are some guidelines to help you maximize its benefits:
1. Identify the Target Area
Prior to rolling, identify the specific muscles or areas of tightness that need attention. Common areas for foam rolling include the back, glutes, quads, hamstrings, and calves.
2. Prepare for Rolling
Position yourself on the floor with the RumbleRoller Firm beneath the targeted muscles. Start by applying moderate pressure and gradually increase it as tolerated. Remember to breathe deeply and relax during the rolling process.
3. Roll and Pause
Using slow, controlled movements, roll the RumbleRoller Firm back and forth along the length of the muscle. When you encounter a particularly tender spot or trigger point, pause and hold the pressure for 20-30 seconds, allowing the muscle to release and relax.
4. Adjust Body Position
To optimize the pressure and effectiveness, experiment with different body positions. For example, you can try rolling with one leg crossed over the other, or rolling with more weight focused on one side.
5. Stay Consistent
Incorporating foam roller therapy into your routine on a regular basis is key to reaping the full benefits. Aim for at least 10-15 minutes per session, focusing on the specific areas of concern.
Why Choose Phoenix Medical Services for Your Foam Roller Needs?
At Phoenix Medical Services, we understand the importance of providing high-quality products to support your health and wellness journey. By choosing us, you benefit from:
1. Exceptional Product Selection
We offer a wide range of foam roller options, including the RumbleRoller Firm, to cater to different needs and preferences. Our products are carefully selected to ensure durability, effectiveness, and customer satisfaction.
2. Expert Advice and Guidance
Our team consists of experienced professionals who are knowledgeable about foam roller therapy and its benefits. We provide personalized advice and guidance to help you make informed decisions regarding your self-care routine.
3. Competitive Pricing and Fast Shipping
At Phoenix Medical Services, we are committed to providing competitive pricing without compromising on product quality. We ship orders promptly, ensuring that you receive your foam roller in a timely manner.
4. Customer Satisfaction Guarantee
Your satisfaction is our top priority. We offer a customer satisfaction guarantee, meaning that if you are not completely satisfied with your purchase, we will work with you to make it right.
Conclusion
In conclusion, incorporating the RumbleRoller Firm into your foam roller therapy routine can greatly enhance your muscle recovery, performance, and overall well-being. Whether you are an athlete seeking to optimize your physical abilities or an individual looking to alleviate muscle tightness and discomfort, the RumbleRoller Firm is an excellent choice. Choose Phoenix Medical Services as your trusted provider for high-quality foam roller products. Start prioritizing your self-care today and experience the remarkable benefits of foam roller therapy!