Whiplash: An Alarming Message From Your Nerves
Sep 7, 2019
Blog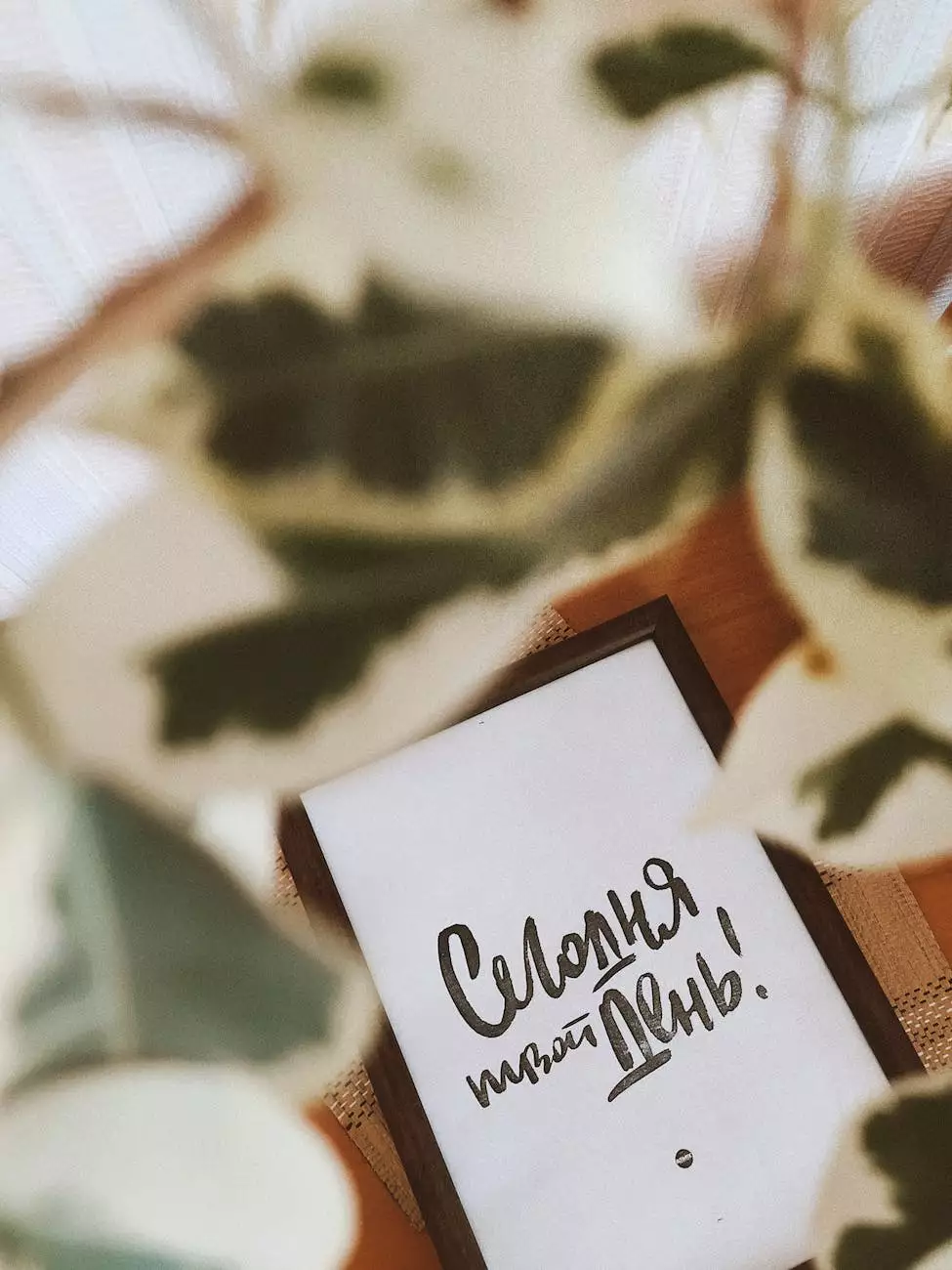 Understanding Whiplash
Whiplash is a common injury that occurs when the neck is abruptly forced forward and backward, causing the head to snap back and forth with extreme force. This sudden movement can lead to severe damage to the soft tissues and nerves in the neck region.
Common Symptoms
Whiplash symptoms can vary from person to person, but they often include:
Neck pain and stiffness: The most common symptom of whiplash is neck pain and stiffness, which can make it difficult to turn your head or perform daily activities.
Headaches: Many individuals experience headaches that originate from the base of the skull and spread towards the forehead.
Shoulder and arm pain: Whiplash can also cause pain, tingling, or numbness in the shoulders and arms due to nerve involvement.
Dizziness and fatigue: Some people may feel lightheaded or experience fatigue as a result of whiplash.
Jaw pain: Whiplash-related jaw pain, also known as temporomandibular joint (TMJ) dysfunction, can occur due to the impact on the head and neck area.
The Mechanism of Whiplash
During a whiplash injury, the sudden, forceful movement strains the muscles, ligaments, and tendons in the neck. Additionally, the nerves in the neck may become compressed or stretched, leading to various symptoms. It is important to seek medical attention promptly to prevent further complications.
Causes of Whiplash
Whiplash commonly occurs in the following situations:
Car accidents: Rear-end collisions are the leading cause of whiplash, as the impact forces the neck into hyperextension and hyperflexion.
Sports-related injuries: Contact sports, such as football or rugby, can result in whiplash due to sudden impacts or tackles.
Physical abuse: Violent shaking or jerking of the head can cause whiplash injuries.
Treatment Options
Proper treatment for whiplash is crucial to alleviate pain, promote healing, and prevent long-term complications. The following treatment options may be recommended:
Rest and ice: Applying ice packs and getting plenty of rest can aid in reducing inflammation and relieving pain.
Physical therapy: Rehabilitation exercises, stretching, and manual therapy techniques prescribed by a physical therapist can help restore range of motion and strengthen the neck muscles.
Pain management: Pain relievers, muscle relaxants, and other medications may be prescribed for pain management during the recovery process.
Supportive devices: Wearing a cervical collar or neck brace might be recommended to support the neck and limit movement during the healing phase.
Prevention and Self-Care
While it is not always possible to prevent whiplash, there are some measures you can take to reduce the risk:
Proper car seat positioning: Adjust your car's headrest to align with the middle of your head to provide support and protection during a rear-end collision.
Exercise and strengthen: Regular exercise, particularly targeting the neck and upper back muscles, can improve their strength and flexibility, offering better protection.
Use caution during physical activities: When participating in sports or any activity with a risk of neck injury, use proper protective gear and follow safety guidelines.
Choose Phoenix Medical Services for Expert Whiplash Care
At Phoenix Medical Services, we understand the impact that whiplash can have on your daily life. Our highly skilled medical professionals specialize in diagnosing and treating whiplash injuries. With our comprehensive approach to care, we develop personalized treatment plans to meet your individual needs.
When you choose Phoenix Medical Services, you can trust our team to provide you with the highest quality care and guidance throughout your recovery journey. Contact us today to schedule a consultation and let us help you put an end to whiplash-related discomfort.