Resistance Exercise Accessories
Sep 15, 2021
Products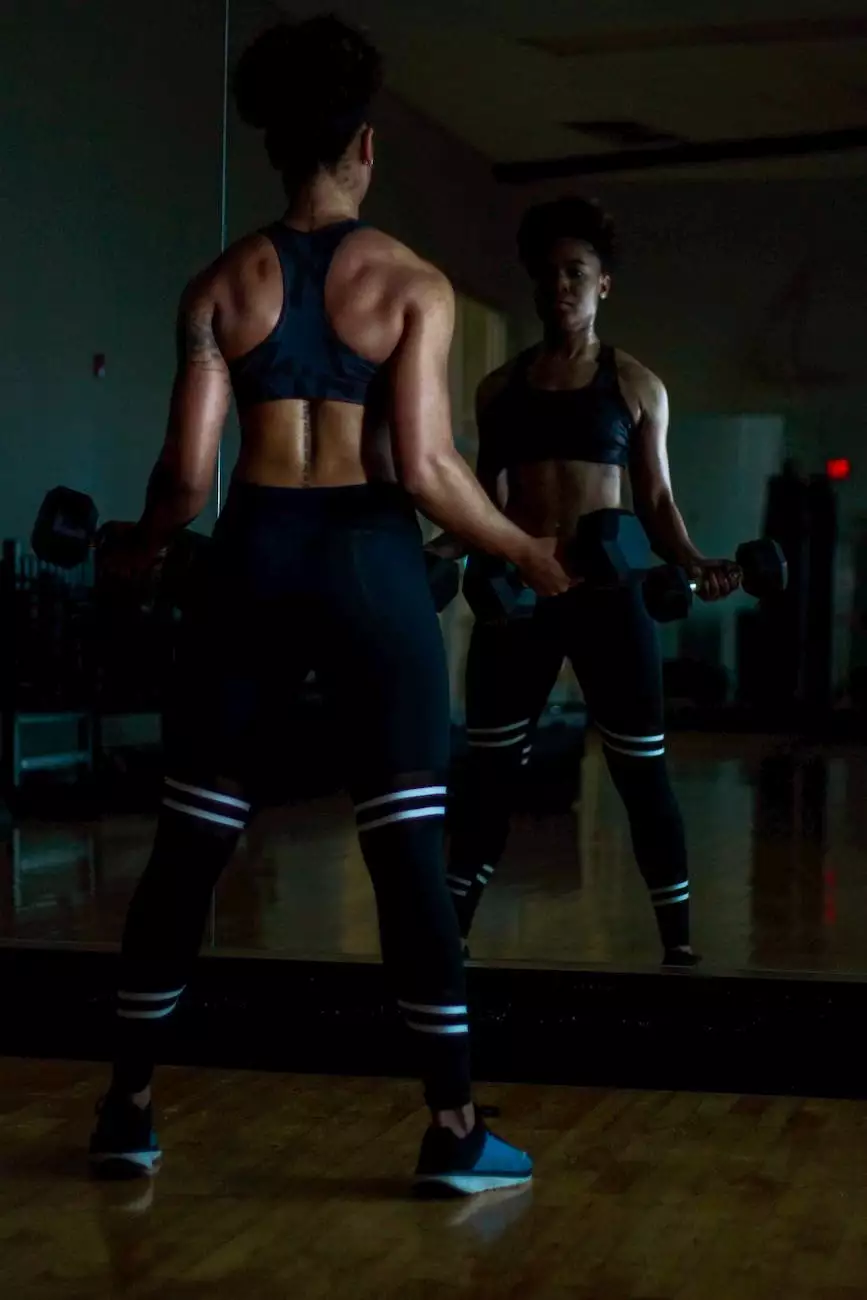 Welcome to Phoenix Medical Services, your one-stop solution for all your resistance exercise accessory needs. We offer a comprehensive range of high-quality resistance exercise accessories that are specially designed to enhance your fitness routine and help you achieve optimal results. With our selection of top-notch equipment, you can level up your resistance training and take your workouts to the next level.
Why Choose Our Resistance Exercise Accessories?
At Phoenix Medical Services, we understand the importance of having the right tools and equipment for effective resistance training. Therefore, we have carefully curated a collection of the finest accessories that will help you maximize your workouts. Here are some reasons why you should choose our resistance exercise accessories:
1. Quality and Durability
We pride ourselves on offering only the highest quality resistance exercise accessories. Each product in our collection is made from premium materials, ensuring durability and longevity. You can trust that our accessories will withstand the toughest workouts and remain reliable companions throughout your fitness journey.
2. Variety and Range
We believe that everyone has unique fitness goals and preferences. That's why our range of resistance exercise accessories is diverse and extensive. Whether you're a beginner or an advanced fitness enthusiast, we have the perfect accessory to cater to your needs. From resistance bands to weighted vests, our selection has something for everyone.
3. Versatility and Flexibility
Our resistance exercise accessories are designed to offer versatility and flexibility in your workouts. With adjustable features and multiple resistance levels, you can easily customize your training and target specific muscle groups. Whether you're focusing on strength, endurance, or rehabilitation, our accessories adapt to your needs.
4. Enhanced Performance and Results
By incorporating our resistance exercise accessories into your training routine, you can experience enhanced performance and see better results. By adding resistance to your exercises, you challenge your muscles and increase the intensity of your workouts. This helps improve strength, stability, and overall fitness.
Our Range of Resistance Exercise Accessories
Discover our wide range of resistance exercise accessories that are designed to meet every fitness goal and level of expertise:
1. Resistance Bands
Our selection of resistance bands offers varying levels of resistance, allowing you to target different muscle groups and adapt your workouts accordingly. Whether you're performing upper body exercises, lower body exercises, or full-body workouts, resistance bands provide a versatile and effective way to challenge your muscles.
2. Weighted Vests
For those looking to add an extra challenge to their resistance training, our weighted vests are the perfect solution. With adjustable weight options, you can gradually increase the resistance and push your limits. Weighted vests help improve strength, endurance, and cardiovascular fitness, making them ideal for athletes and fitness enthusiasts alike.
3. Resistance Tubes
Resistance tubes offer an excellent alternative to traditional dumbbells and barbells. They are lightweight, portable, and versatile, allowing you to perform a wide range of exercises anywhere, anytime. Resistance tubes are great for building strength, toning muscles, and improving flexibility.
4. Ankle and Wrist Weights
Take your resistance training to the next level with ankle and wrist weights. These accessories add resistance to your lower and upper body exercises, increasing the intensity and maximizing results. Ankle and wrist weights are suitable for various exercises, including jogging, walking, and aerobic workouts.
5. Resistance Gloves
Protect your hands while engaging in resistance exercises with our high-quality resistance gloves. These gloves provide a comfortable and secure grip, ensuring stability and control throughout your workouts. They are designed to reduce friction, prevent blisters, and enhance your overall training experience.
The Benefits of Resistance Exercise Accessories
Incorporating resistance exercise accessories into your fitness routine offers a myriad of benefits. Here are some key advantages:
1. Increased Strength and Muscle Tone
Resistance exercise accessories help stimulate muscle growth and improve overall strength. By continually challenging your muscles with resistance, you encourage them to adapt and become stronger. This results in increased muscle tone and definition.
2. Enhanced Endurance and Stamina
Regular resistance training with the help of accessories improves your cardiovascular fitness, allowing you to perform exercises for longer periods with less fatigue. This translates to enhanced endurance and improved stamina, essential for various sports and physical activities.
3. Injury Prevention
Resistance exercise accessories provide controlled and progressive resistance, making them excellent tools for injury prevention and rehabilitation. By strengthening specific muscle groups and enhancing joint stability, you reduce the risk of injuries during physical activities.
4. Convenience and Portability
One of the major advantages of resistance exercise accessories is their convenience and portability. You can easily bring them wherever you go, enabling you to maintain your fitness routine even while traveling or on-the-go. They take up minimal space and can be used in the comfort of your own home or at the gym.
5. Versatile and Time-Efficient
Resistance exercise accessories offer versatility, allowing you to engage in a wide variety of exercises without the need for bulky equipment. This saves you time and lets you maximize your workouts, targeting multiple muscle groups simultaneously.
Conclusion
Phoenix Medical Services is your ultimate destination for high-quality resistance exercise accessories. With our wide range of top-notch products, you can take your resistance training to new heights and achieve your fitness goals. Invest in our resistance exercise accessories and experience the benefits they have to offer. Start your fitness journey with Phoenix Medical Services today!