Gauze Conforming Dressings
Aug 24, 2018
Products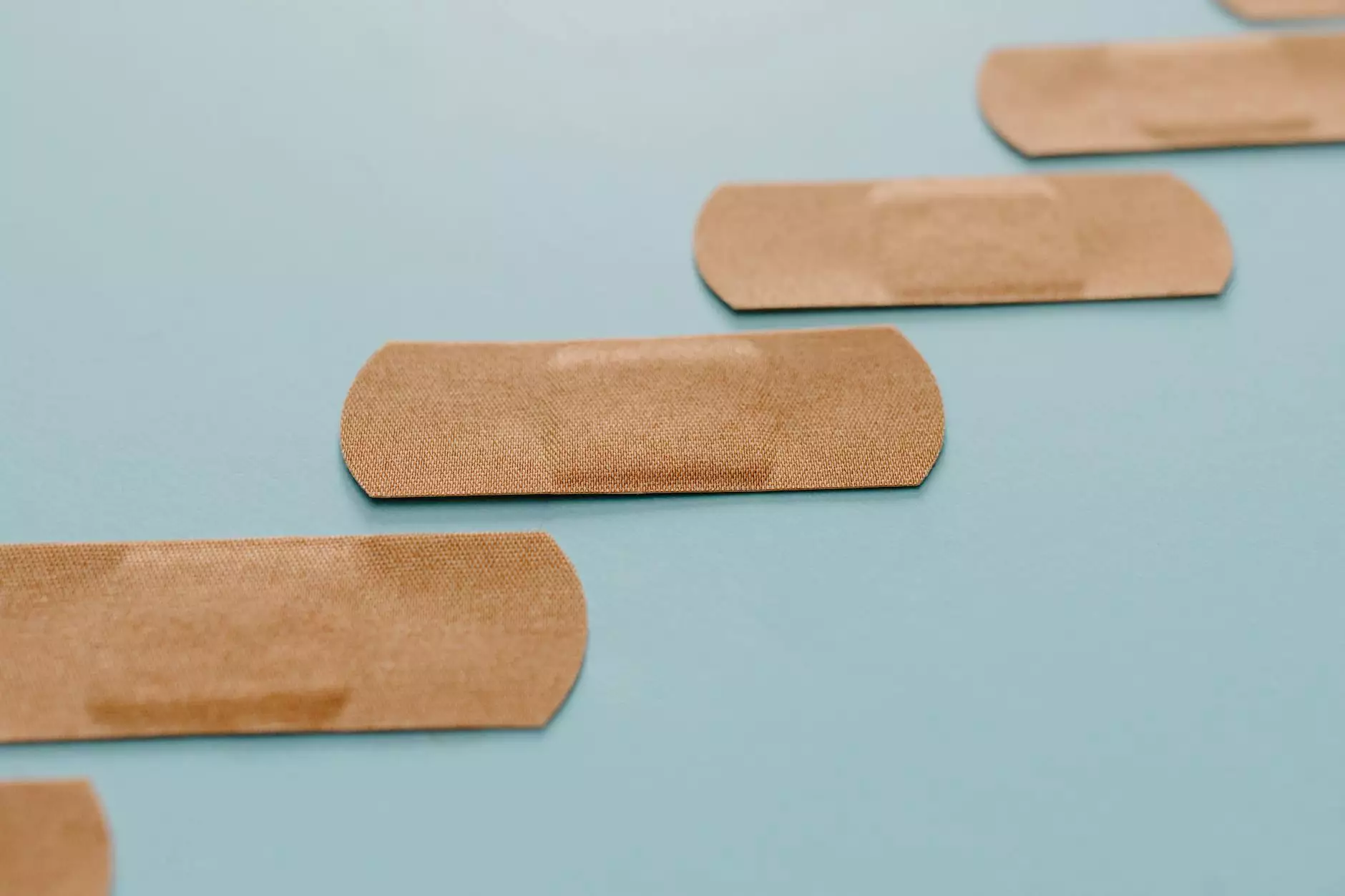 Superior Wound Care with Phoenix Medical Services
Phoenix Medical Services is proud to offer a comprehensive range of gauze conforming dressings that are meticulously designed to provide superior wound care. Our gauze conforming dressings combine advanced technology with exceptional comfort to ensure optimal healing for a variety of wounds and injuries.
Enhanced Comfort and Conformity
Our gauze conforming dressings are fabricated using premium quality materials that offer enhanced comfort and conformity. The unique stretchable fabric allows the dressing to conform to the body's individual contours, ensuring a secure and comfortable fit. This level of conformity is particularly crucial for wounds located on areas that require flexible movement, such as joints or limbs.
Promoting Optimal Healing
One of the key benefits of our gauze conforming dressings is their ability to promote optimal healing. The specialized fabric construction of our dressings promotes proper airflow, which in turn facilitates a well-ventilated environment for the wound. This enables the wound to breathe and heal more efficiently, reducing the risk of infection and accelerating the overall healing process.
Secure and Reliable Dressing Retention
Our gauze conforming dressings are engineered to provide exceptional dressing retention. The elasticity of the fabric ensures that the dressings securely hold in place without the need for additional tapes or adhesives. This secure and reliable retention prevents dressings from slipping or moving, reducing discomfort and enhancing the effectiveness of the wound care treatment.
Wide Range of Applications
With our diverse selection of gauze conforming dressings, we cater to various healthcare needs and applications. Whether you require dressings for minor cuts, surgical incisions, burns, or other wound types, our range of gauze conforming dressings ensures that you can find the appropriate solution. Our dressings are available in different sizes and thicknesses to accommodate specific wound requirements.
Quality You Can Trust
At Phoenix Medical Services, we prioritize quality, and our gauze conforming dressings exemplify this commitment. All our products undergo rigorous quality control processes and meet stringent industry standards. We source materials from trusted suppliers, ensuring that our dressings are safe, hypoallergenic, and free from any harmful substances. When you choose our gauze conforming dressings, you can trust that you are receiving the highest level of wound care.
Contact Us Today
For exceptional wound care solutions, choose Phoenix Medical Services and our gauze conforming dressings. Our experienced team is here to provide you with the information and assistance you need. Contact us today to learn more about our premium gauze conforming dressings, discuss your specific requirements, and place an order. Together, we can ensure optimal healing and comfort for all your wound care needs.