25 Ways To Pass The Time Waiting For Labor To Start
Apr 3, 2020
Blog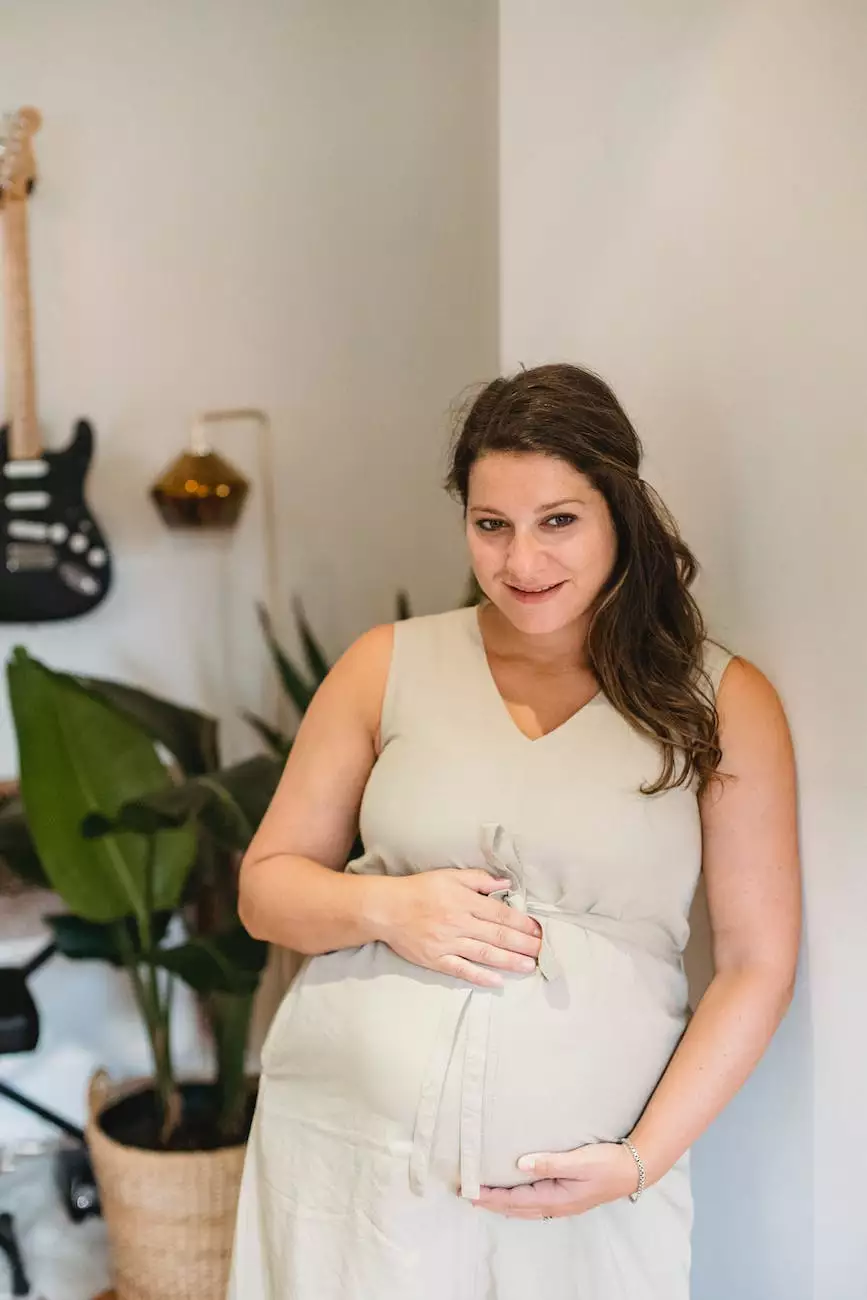 Welcome to Phoenix Medical Services, your trusted source of information and care during your pregnancy journey. As expectant mothers ourselves, we understand the excitement and anticipation that comes with waiting for labor to start. To help you make the most of this precious time, we have compiled a list of 25 ways to pass the time while eagerly awaiting the arrival of your little one.
1. Create a Birth Plan
Take the opportunity to sit down and create a birth plan that outlines your preferences for labor and delivery. Consider factors such as pain management options, birthing positions, and any special requests you may have. Having a solid plan in place can help reduce anxiety and ensure your medical team is aware of your desires.
2. Attend Prenatal Classes
Enroll in prenatal classes offered by Phoenix Medical Services to gain valuable knowledge about childbirth, breastfeeding, newborn care, and more. These classes provide an excellent opportunity to connect with other expectant parents and get answers to any questions you may have.
3. Decorate the Nursery
Channel your nesting instincts by decorating and organizing your baby's nursery. Choose a theme, paint the walls, assemble furniture, and add those adorable finishing touches that will make the space feel welcoming and cozy.
4. Enjoy Date Nights with Your Partner
Spend quality time with your partner before your little one arrives. Plan regular date nights, whether it's going out for a romantic dinner, watching a movie at home, or taking a leisurely stroll hand in hand. Cherish these moments and strengthen your bond as a couple.
5. Read Supportive Material
Stay informed and inspired by reading books focused on pregnancy, labor, and parenting. Choose titles that resonate with you and provide guidance during this transformative journey. Reading can be both educational and comforting, especially when it comes to understanding what to expect during labor.
6. Practice Relaxation Techniques
Learn and practice relaxation techniques such as deep breathing exercises, meditation, and yoga. These techniques can help manage stress, promote calmness, and prepare your mind and body for labor.
7. Connect with Other Expectant Mothers
Join online communities or attend support groups to connect with other expectant mothers who are going through the same journey. Share experiences, ask questions, and find support in a community that understands the unique challenges of waiting for labor to start.
8. Prepare Freezer Meals
Spend some time preparing freezer meals that can be easily reheated after your baby's arrival. This will save you time and energy during those early newborn days when cooking may be the last thing on your mind.
9. Take Gentle Walks
Engage in gentle exercise by taking leisurely walks in your neighborhood or a nearby park. Walking not only helps to keep you active but also encourages the baby to descend further into the pelvis, potentially aiding the progression of labor.
10. Arrange Newborn Essentials
Gather and organize all the essential items your newborn will need, such as diapers, clothing, blankets, and feeding supplies. Set up a designated space for these items in your home to ensure everything is easily accessible once your baby arrives.
11. Start a Pregnancy Journal
Document your thoughts, experiences, and milestones in a pregnancy journal. This serves as a precious keepsake that you can revisit in the future, reflecting on the awe-inspiring journey you embarked upon during pregnancy and waiting for labor to begin.
12. Practice Infant Care Techniques
Attend baby care classes to learn essential infant care techniques, such as bathing, diaper changing, and swaddling. Gain the confidence and skills necessary to care for your baby once they are in your arms.
13. Create a Labor Playlist
Compile a playlist of your favorite calming and inspirational songs to listen to during labor. Music has a powerful ability to evoke emotions and can help create a soothing environment for both you and your baby.
14. Explore Relaxation Apps
Explore various relaxation apps specifically designed for expectant mothers. These apps often feature guided meditations, sleep aids, and relaxation techniques geared towards supporting a calm and peaceful mindset throughout this waiting period.
15. Practice Self-Care Activities
Pamper yourself with self-care activities such as taking relaxing baths, getting prenatal massages, or indulging in a new hobby. Prioritize your well-being and embrace activities that make you feel nurtured and rejuvenated.
16. Research Infant Sleep Options
Take the time to research different infant sleep options, such as co-sleeping, bassinets, or cribs. Understand the pros and cons of each choice, ensuring you feel confident in the decision you make for your baby's sleeping arrangements.
17. Assemble a Hospital Bag
Prepare a well-packed hospital bag with all the essentials you'll need during your stay. Include comfortable clothing, toiletries, nursing supplies, and any items that will provide you with comfort and familiarity during this transition.
18. Create a Supportive Birth Environment
Set the stage for a supportive birth environment by discussing your preferences with your medical team and loved ones. Consider factors such as lighting, music, aromatherapy, and who you want to be present during labor.
19. Learn Infant CPR and First Aid
Sign up for an infant CPR and first aid course to gain the knowledge and skills needed to handle emergency situations. This will provide peace of mind and equip you with the ability to respond promptly should a situation arise.
20. Plan Postpartum Care
Research and plan for postpartum care, including support services, breastfeeding resources, and postnatal exercise programs. Knowing what resources are available to you can help ease the transition into the postpartum period.
21. Practice Perineal Massage
Learn and practice perineal massage techniques to help prepare your body for childbirth. Perineal massage can help stretch and relax the perineum, potentially reducing the risk of tearing during delivery.
22. Take Photos of Your Baby Bump
Capture the beauty of your growing baby bump by taking regular photos throughout your pregnancy. These photos will serve as a cherished reminder of the incredible journey both you and your baby have embarked upon.
23. Create a Relaxing Birth Space at Home
If you are considering a home birth or planning to labor at home before heading to the hospital, create a soothing and serene birth space. This may involve dimming lights, playing soft music, and surrounding yourself with comforting items.
24. Practice Visualization and Affirmations
Practice visualization and affirmations to mentally prepare for labor. Envision a positive birth experience and repeat affirmations that instill confidence and strength. Embracing a positive mindset can have a profound impact on your overall labor experience.
25. Enjoy Quality "Me" Time
Last but certainly not least, savor moments of undisturbed "me" time. Take this opportunity to enjoy a quiet cup of tea, read a book, take naps, or engage in any activity that brings you joy and relaxation. Prioritizing self-care will help you feel rejuvenated and ready for the incredible journey of motherhood.
As you eagerly await the start of labor, embrace these 25 ways to pass the time and make the most of this incredible period of anticipation. Remember, Phoenix Medical Services is here to support you every step of the way on your pregnancy journey. Stay tuned for more valuable content and resources to help you navigate this beautiful chapter in your life.