Explain Pain: Understanding and Managing Chronic Pain
Feb 14, 2021
Products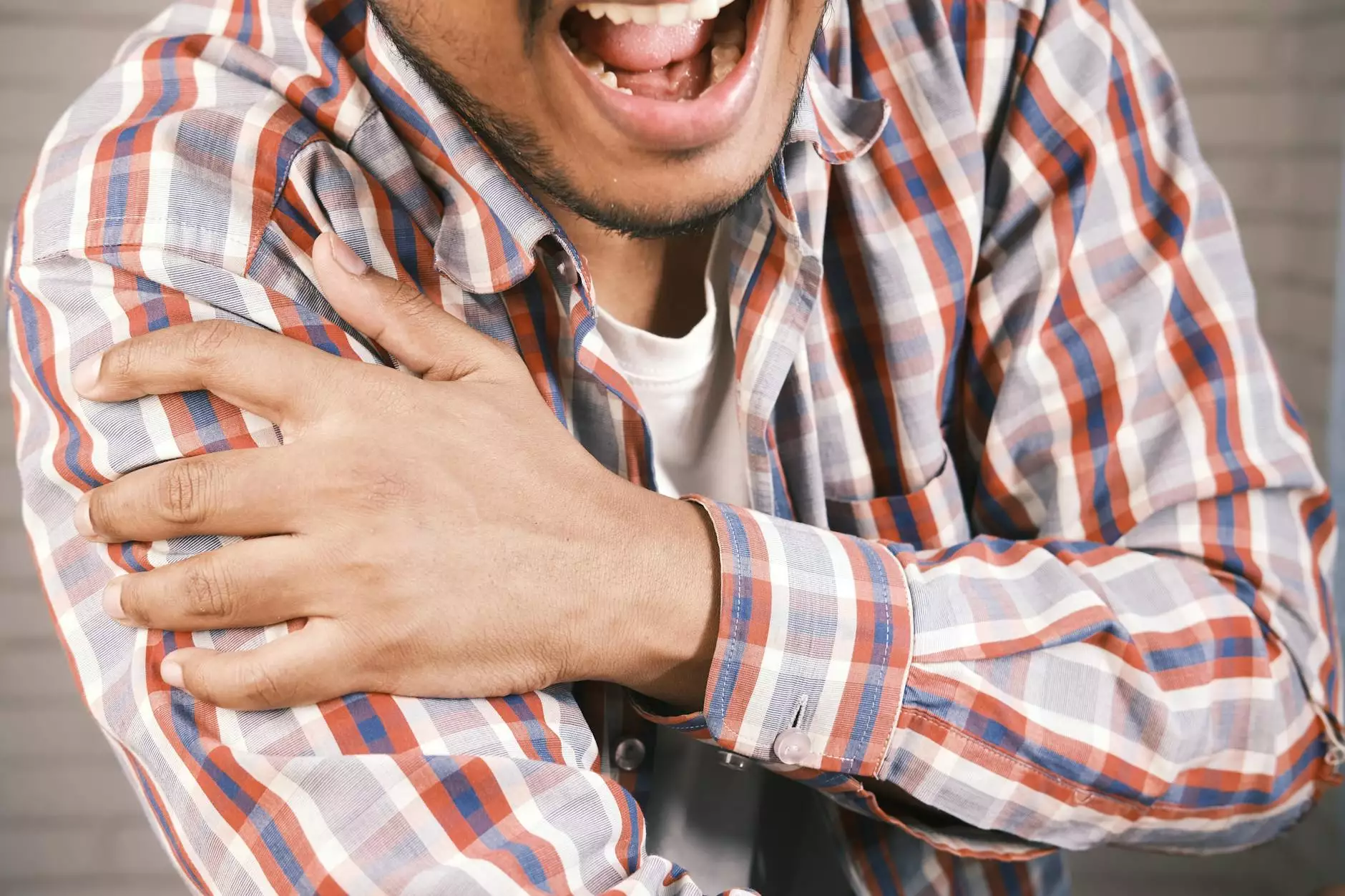 Welcome to Phoenix Medical Services, your trusted partner in pain management. If you are looking for effective solutions to chronic pain, you've come to the right place. Our team of experts, led by renowned experts David Butler and Lorimer Moseley, is dedicated to helping you gain a comprehensive understanding of pain and empowering you to take control of your health.
What is Explain Pain?
Explain Pain is a groundbreaking approach to pain education and management developed by David Butler and Lorimer Moseley. It aims to demystify pain and provide individuals with the knowledge and tools to effectively manage their pain conditions. By understanding the underlying mechanisms of pain, patients can make informed decisions about their treatment options and actively participate in their recovery journey.
Understanding Chronic Pain
Chronic pain is a complex condition that affects millions of individuals worldwide. It is often characterized by persistent pain that lasts for months or even years, significantly impacting a person's quality of life. However, pain does not solely originate from physical injury or tissue damage; it is an intricate interplay of various biological, psychological, and social factors.
Explain Pain dives deep into the multifaceted nature of chronic pain, unraveling the interconnectedness of physical, cognitive, and emotional aspects. It explores how the brain interprets pain signals and how factors such as stress, emotions, and previous experiences can amplify or suppress pain perception. By addressing the root causes of pain, individuals can develop personalized strategies to manage and reduce their pain levels.
The Benefits of Explain Pain
When it comes to chronic pain, knowledge truly is power. By undergoing Explain Pain education, patients can experience a wide range of benefits, including:
Enhanced Pain Understanding: Explain Pain provides comprehensive insights into the neurobiology and psychosocial aspects of pain, enabling individuals to better understand their own pain experiences.
Improved Self-Management: By understanding the intricate nature of chronic pain, individuals can proactively engage in self-management techniques, such as relaxation exercises, mindfulness, and pacing, to reduce pain and regain control over their lives.
Empowerment: Explain Pain empowers individuals by instilling a sense of agency and control over their pain. It shifts the focus from passive patients to active participants in their pain management journey.
Optimized Treatment: Armed with a deeper understanding of pain mechanisms, patients can make more informed decisions regarding their treatment options, ensuring personalized and effective interventions.
How Phoenix Medical Services Can Help
At Phoenix Medical Services, we are committed to providing top-notch pain management solutions grounded in the principles of Explain Pain. Our team of experienced practitioners, led by experts David Butler and Lorimer Moseley, adopts an integrated approach to help individuals effectively manage their chronic pain.
We offer a range of services tailored to meet each patient's unique needs, including:
Pain Education Workshops: Our informative workshops offer in-depth insights into the science of pain and equip individuals with valuable self-management strategies.
One-on-One Consultations: Our skilled practitioners provide personalized consultations, working closely with patients to develop individualized pain management plans.
Physical Therapy: Our dedicated physical therapists utilize evidence-based techniques to address physical limitations and promote functional restoration.
Psychological Support: We understand the psychological toll chronic pain can have. Our compassionate team offers counseling services to help individuals navigate the emotional challenges associated with pain.
With Phoenix Medical Services, you can expect comprehensive care that integrates the latest scientific knowledge with a patient-centered approach. Our goal is to empower you to live a fulfilling life, free from the constraints of chronic pain.
Contact Us Today
If you're ready to take control of your chronic pain and embark on a journey towards improved well-being, contact Phoenix Medical Services today. Our friendly team is here to support you every step of the way. Don't let pain hold you back any longer – let us help you rewrite your pain story.
© 2022 Phoenix Medical Services. All rights reserved.