When Should I Replace My CPAP Mask?
Oct 11, 2019
Products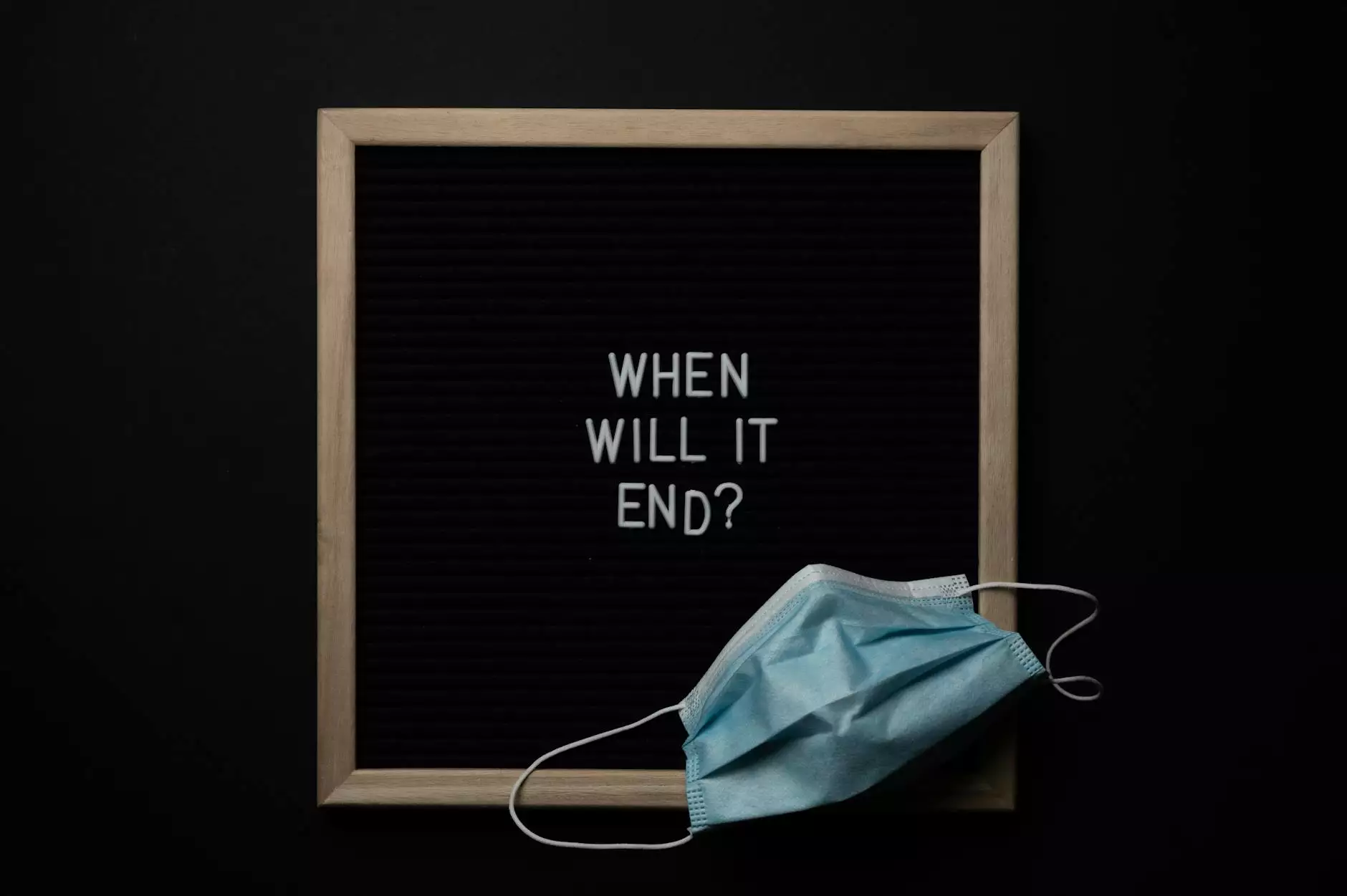 Introduction
Welcome to Phoenix Medical Services, your trusted partner in providing effective sleep apnea solutions. In this informative guide, we will discuss the importance of knowing when to replace your CPAP mask. Sleep apnea is a serious condition that affects millions of people worldwide. Having a well-functioning CPAP mask is crucial for effective treatment and a good night's sleep.
Understanding CPAP Masks
A CPAP (Continuous Positive Airway Pressure) mask is a vital component of a CPAP machine, which is commonly used to treat sleep apnea. These masks work by delivering a steady flow of pressurized air to keep your airway open while you sleep. However, over time, CPAP masks can wear out and become less effective.
Signs it's Time to Replace Your CPAP Mask
Knowing when to replace your CPAP mask is essential for optimal performance and hygiene. Here are some signs that indicate it's time for a replacement:
Visible signs of wear and tear, such as cracks or tears in the mask material.
Difficulty maintaining a proper seal, leading to air leaks and reduced therapy effectiveness.
Uncomfortable fit or pressure sores on your face.
Frequent mask adjustments throughout the night.
Increased nasal congestion or dryness.
Unpleasant odor, despite regular cleaning.
Importance of Regular Replacement
Regularly replacing your CPAP mask is vital to ensure effective sleep apnea treatment. Over time, the mask's materials can degrade, compromising its ability to provide a proper seal. This can result in air leaks, impacting the therapy's effectiveness and leading to poor sleep quality. Additionally, a worn-out mask may cause discomfort and skin irritation, making it harder to adhere to your treatment regimen.
Tips for Prolonging CPAP Mask Lifespan
While regular replacement is essential, you can also take steps to extend the lifespan of your CPAP mask:
Follow the manufacturer's cleaning and maintenance instructions diligently.
Wash your face thoroughly before wearing the mask to reduce oil buildup.
Avoid applying creams or lotions that can deteriorate the mask material.
Tighten the mask straps gently to avoid excessive stress on the mask.
Store the mask in a clean and dry environment, away from direct sunlight.
Conclusion
In conclusion, knowing when to replace your CPAP mask is crucial for effective sleep apnea treatment. Regularly checking for signs of wear and tear and replacing the mask when necessary ensures optimal therapy performance and comfort. At Phoenix Medical Services, we are committed to providing you with the best sleep apnea solutions, including high-quality CPAP masks. Reach out to our expert team for personalized recommendations and guidance on finding the perfect replacement mask for your needs.
Disclaimer: The information provided in this guide is for educational purposes only and should not replace professional medical advice. If you have any concerns or questions about your sleep apnea treatment, consult with a healthcare professional.