Understanding, Evaluating, and Treating Pain
Jul 13, 2023
Products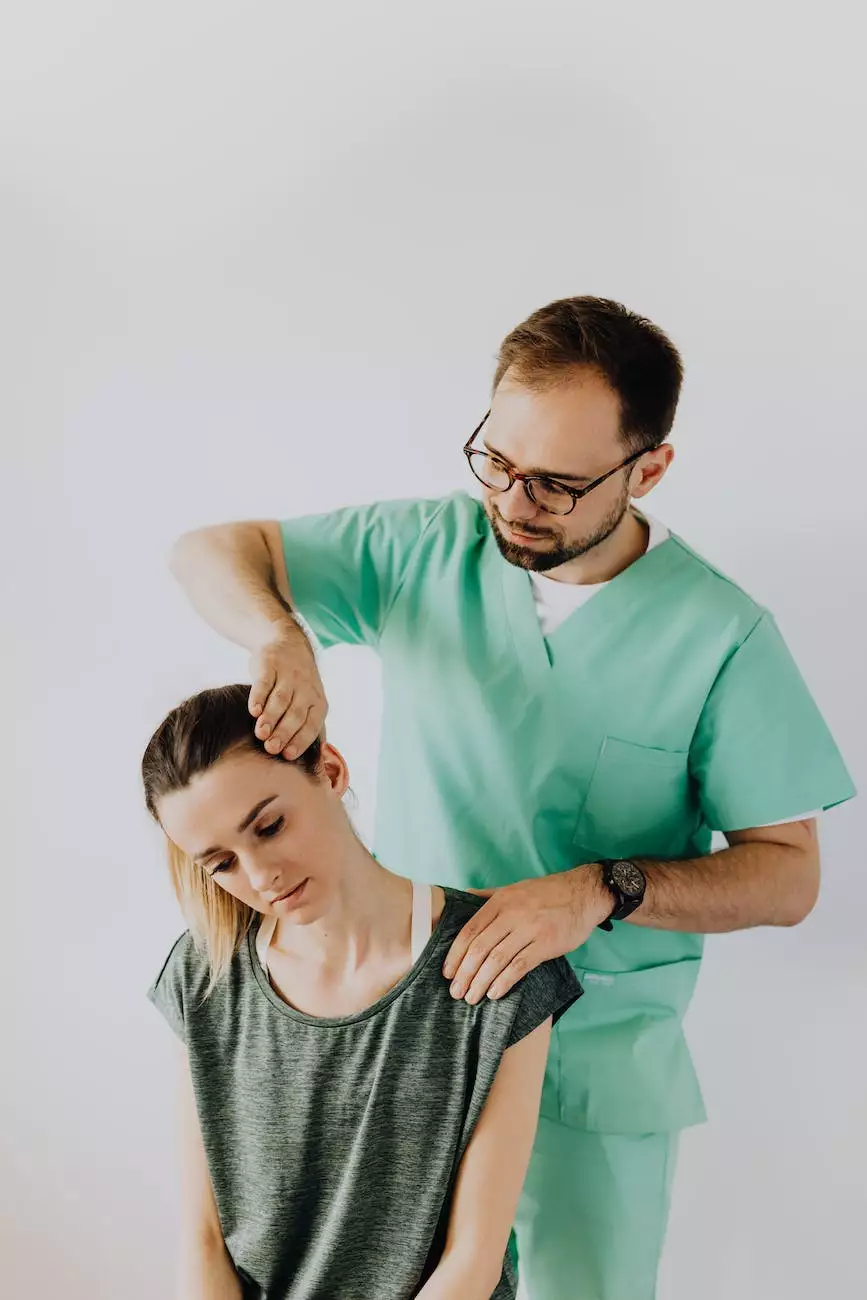 Introduction
Welcome to Phoenix Medical Services, your trusted source of information on understanding, evaluating, and treating pain. Our team of experts understands the detrimental impact that chronic pain can have on your daily life, and we are committed to providing you with the knowledge and resources to effectively manage and alleviate it.
Types of Pain
Pain can manifest in various forms, and it is essential to identify the type accurately for appropriate evaluation and treatment. The common types of pain include:
1. Acute Pain
Acute pain typically arises suddenly, often caused by an injury, surgery, or a specific medical condition. It serves as a warning sign indicating potential harm or damage to the body. Our experienced team can help you assess and manage acute pain effectively, ensuring a smooth recovery process.
2. Chronic Pain
Chronic pain persists for an extended period, usually three months or longer, and can significantly impact your quality of life. It may stem from an underlying medical condition, past injuries, or unknown causes. At Phoenix Medical Services, we offer comprehensive evaluations and personalized treatment plans to alleviate chronic pain and help you regain control.
3. Neuropathic Pain
Neuropathic pain results from nerve damage and can present as a shooting, burning, or tingling sensation. It often occurs due to conditions such as neuropathy, shingles, or spinal cord injuries. Our team of specialists can provide thorough assessments and innovative treatment options tailored to your specific needs.
Evaluation and Diagnosis
Accurate evaluation and diagnosis are crucial in determining the underlying cause of your pain and formulating an effective treatment plan. At Phoenix Medical Services, we utilize advanced diagnostic methods to assess your condition, including:
1. Medical History
Understanding your medical history helps us identify potential risk factors, previous injuries, or medical conditions that may contribute to your current pain. Our empathetic physicians will carefully review your medical records to ensure a comprehensive understanding of your unique situation.
2. Physical Examination
A thorough physical examination allows us to assess the affected areas, evaluate your range of motion, and identify any visible signs of injury or inflammation. Our dedicated team pays meticulous attention to detail, ensuring a comprehensive assessment for accurate diagnosis.
3. Imaging Studies
Utilizing state-of-the-art imaging technologies, such as X-rays, CT scans, or MRI, we can gain detailed insights into your internal structures. These imaging studies assist in detecting any abnormalities, including fractures, dislocations, or degenerative changes, aiding in your personalized treatment plan.
Treatment Options
At Phoenix Medical Services, we offer a wide range of evidence-based treatment options that are tailored to address the specific causes and symptoms of your pain. Our comprehensive treatment approach includes:
1. Medications
Depending on the nature and intensity of your pain, our experienced physicians may recommend appropriate medications to alleviate your symptoms. This may include over-the-counter pain relievers, non-steroidal anti-inflammatory drugs (NSAIDs), or prescribed medications specifically formulated for your condition.
2. Physical Therapy
Our skilled physical therapists develop personalized rehabilitation programs to improve your strength, flexibility, and mobility, aiming to reduce pain and enhance your overall functioning. They employ a variety of techniques, including therapeutic exercises, manual therapy, and modalities, to facilitate your recovery.
3. Interventional Procedures
For cases requiring more targeted interventions, our adept pain management specialists perform minimally invasive procedures to directly address the source of your pain. These procedures may include nerve blocks, epidural steroid injections, radiofrequency ablation, or spinal cord stimulation, among others.
4. Alternative Therapies
Complementary and alternative therapies can complement traditional treatments, providing additional relief and promoting overall well-being. We offer a range of options such as acupuncture, chiropractic care, massage therapy, and mind-body techniques to cater to your individual needs.
Conclusion
At Phoenix Medical Services, we understand the significant impact that pain can have on your physical and emotional well-being. With our expertise, commitment, and advanced resources, we strive to empower you with the knowledge and personalized treatments needed to regain control over your life and enjoy a pain-free future. Contact us today to embark on your journey towards understanding, evaluating, and treating pain effectively.